Greetings Zen Member!
Jen and I are home from our Summer Zen event in Timonium, MD and what a wonderful time we had! The Hampton Inn was a great location and just a few minutes away from Pappa's Restaurant & Sports Bar. Saturday, after a day filled with a trunk show, fitting, pattern adjusting, cutting and sewing, we had dinner together with five of our attendees and BONUS! We sat at Oprah's table. Apparently, she loves their crab cakes as much as we do.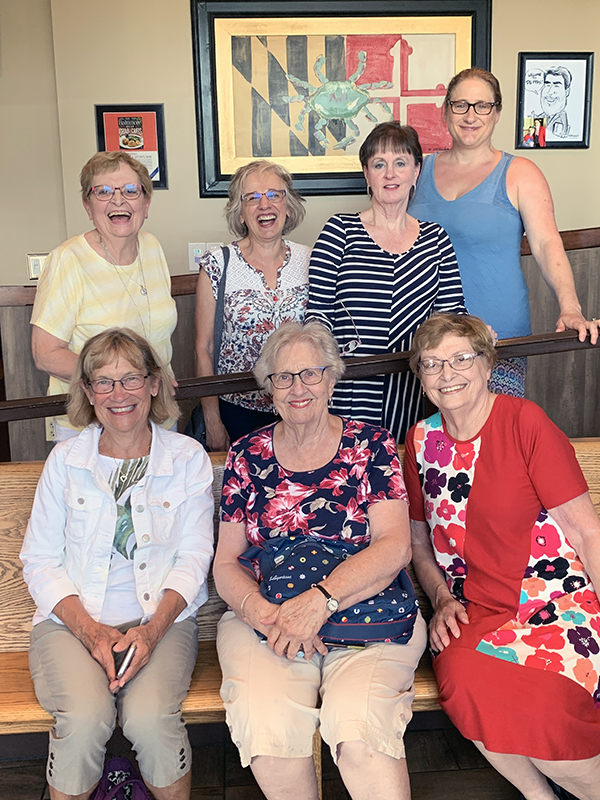 Everyone's jackets were completed or very near finished by 4:30 Sunday afternoon and they looked beautiful! Here's a tip if you select a semi-transparent fabric. Judy Rouse chose a lovely georgette fabric for her Zen Jacket. She decided not to add pockets as they would show through and rotated the bust darts to the lower edge of the jacket for the same reason. And the final result is stunning. (Judy is first on the left in the photo below.)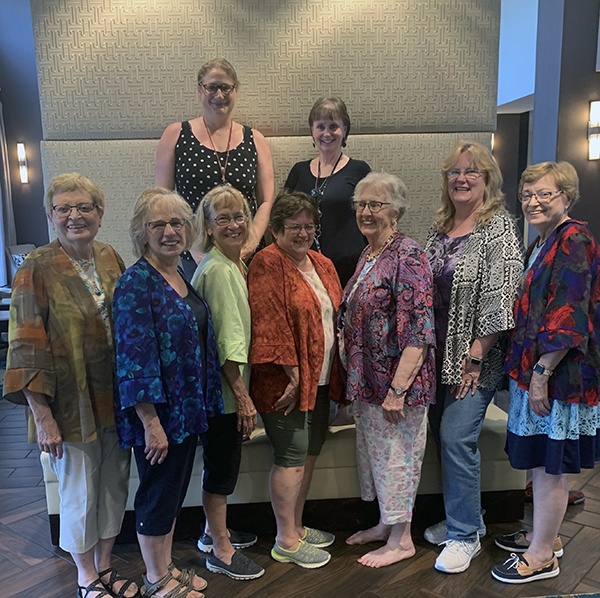 Several women asked for suggestions of online fabric stores that carry great knit and woven fabrics. Here's a list of tried and true sources, but if you know of one that isn't included, please comment below. We love hearing about fabric sources we haven't had a chance to explore yet.
fabricmart.com
emmaonesock.com
bohofabrics.com
fashionfabricclub.com
gorgeousfabrics.com
sewsoenglish.com
marcytilton.com (pricier, but good quality)
slyfoxfabrics.com