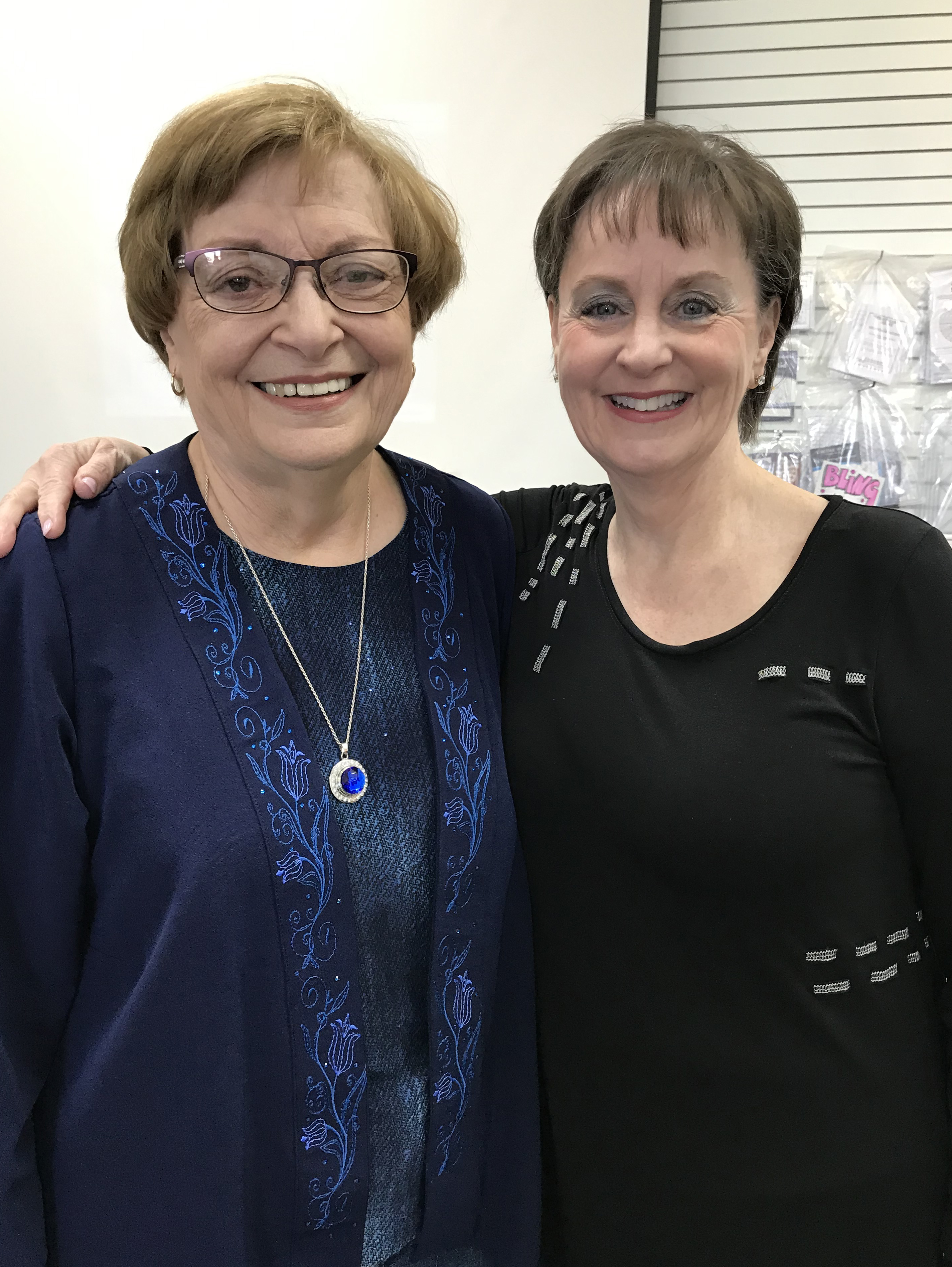 Hey Everyone! We're kicking off our new Stitching Zen Blog...Turn of Cloth. This is the place where we'll share bonus projects, member photos and what's been happening in our Stitching Zen Facebook Group. If you'd like to join us there... we'd love to have you. If not, you can see what's happening here. Most Fridays Gail and I do a Facebook Live Stream at 3:00 pm est. I'm happy to announce that we finally figured out how to capture them and upload them to the classroom. They will be organized in a new section called Facebook Live Series. You can find it directly under the Serger Bonus tutorials. Last week I shared how to do a Full Bust Adjustment on the Zen Tunic & How to Add Ease to the Sleeve. These videos are unedited for the most part, so you can hear and see everything that happened live (including questions that were asked and answered).
Gail is off teaching serger workshops this week... She just sent me the photo above. Janey, one of our Zen Member is in class with her. She's wearing her beautiful Zen Jacket with embroidery along the neckband. Gail's sporting her Zen Tunic that she embellished with her UnBeweavable Technique.

Another fun thing is that Zen members have posted photos of their creations in the FB Group. Here are some beautiful Zen Jackets members shared with us.
Diane made her Zen Jacket from a soft linen cotton/poly print fabric that she had in her stash. The neck and sleeve bands were finished in the same fabric, I love how it came out... very pretty!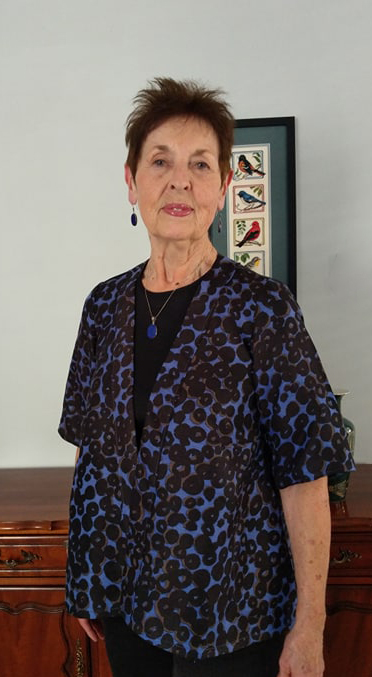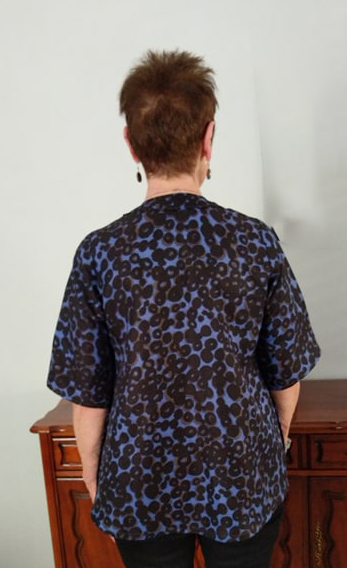 Mary made a cozy Zen Jacket from paw print polar fleece.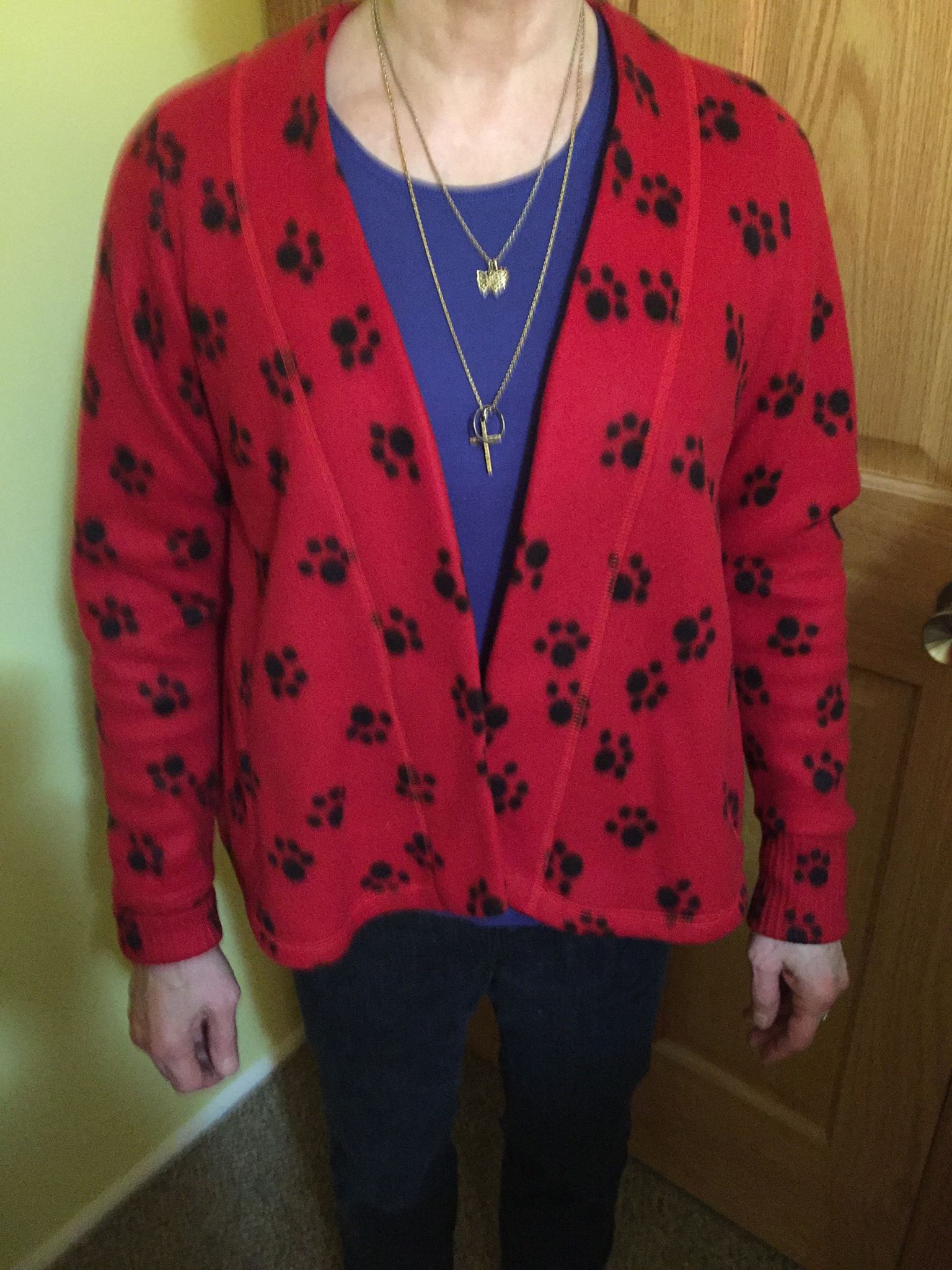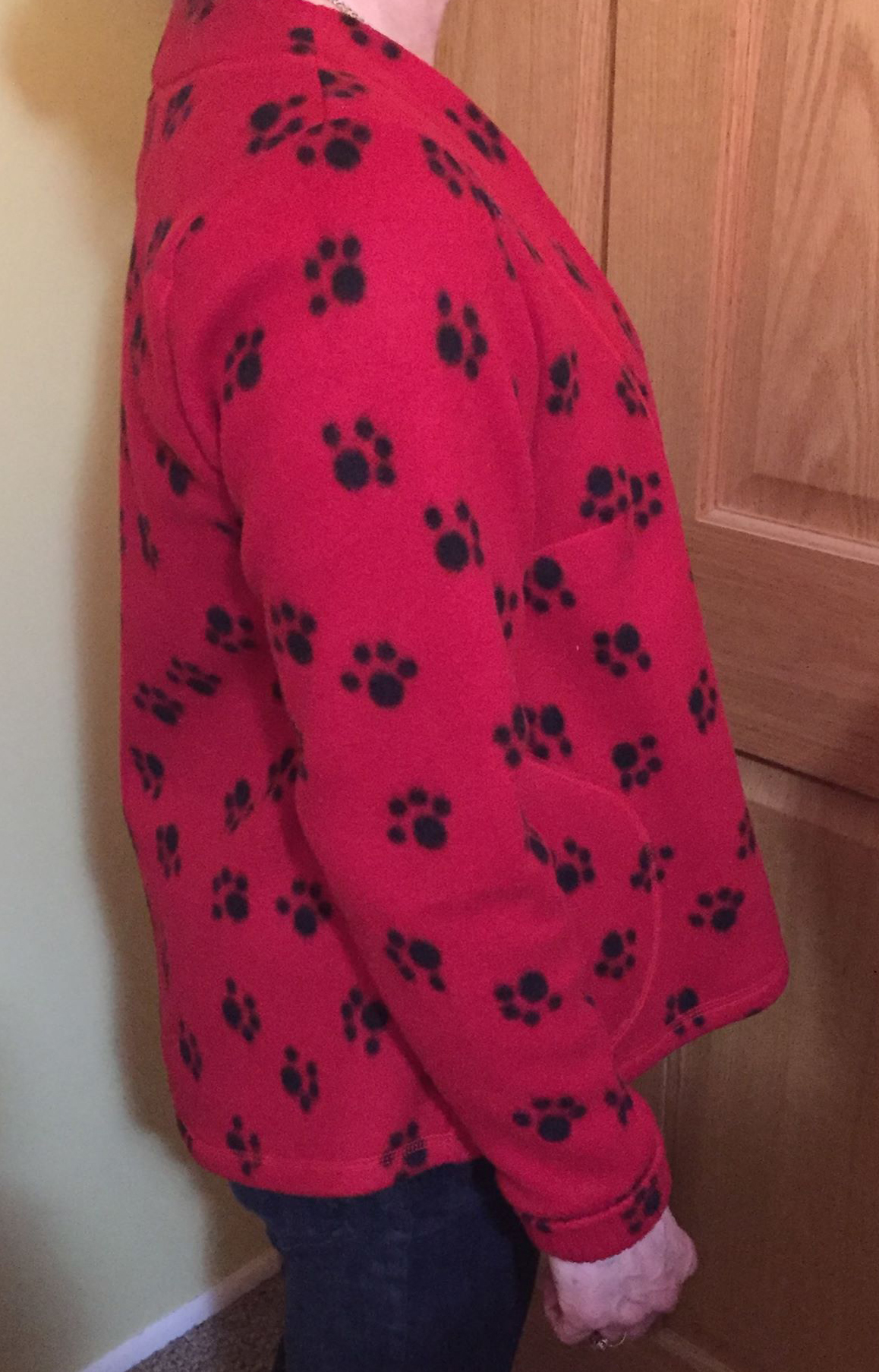 Instead of 3/4 length sleeves, Mary decided to make full length sleeves. She created ribbed cuffs using a twin needle on her sewing machine. I love this detail... very cool (and cozy)!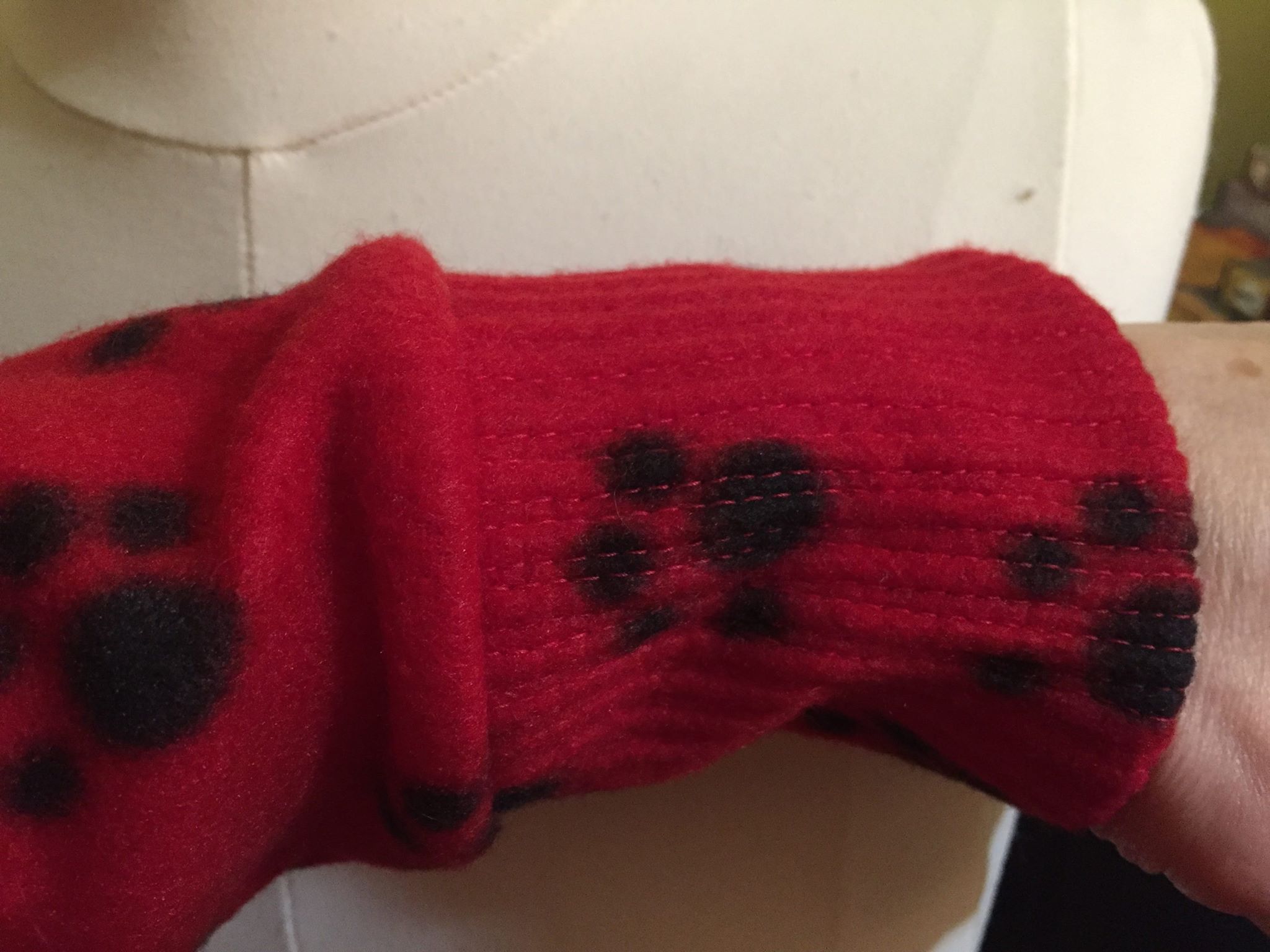 Caryl used a pretty double faced gauze to make her Zen Jacket. I love how she used the reverse side of the fabric for the neck and sleeve bands.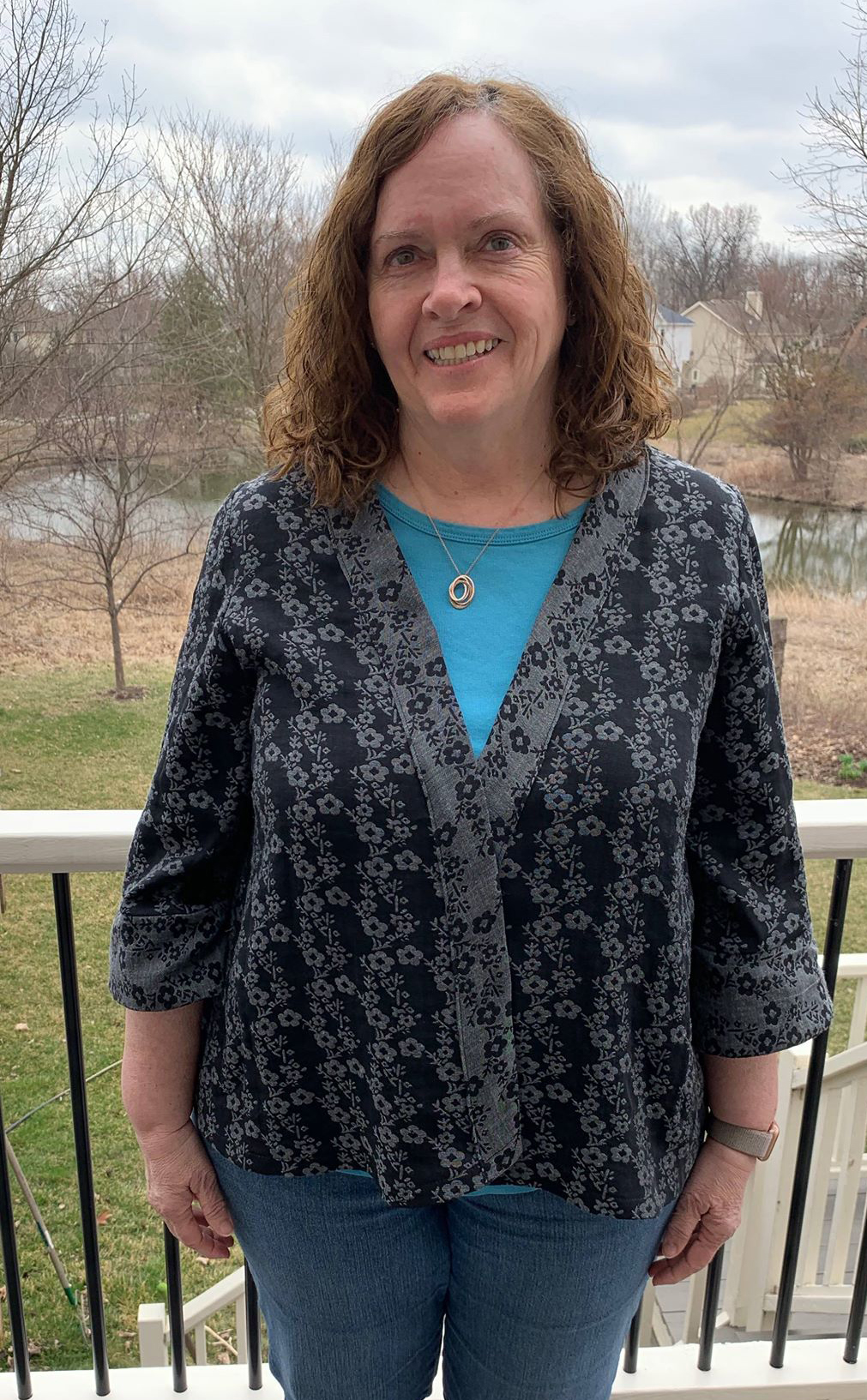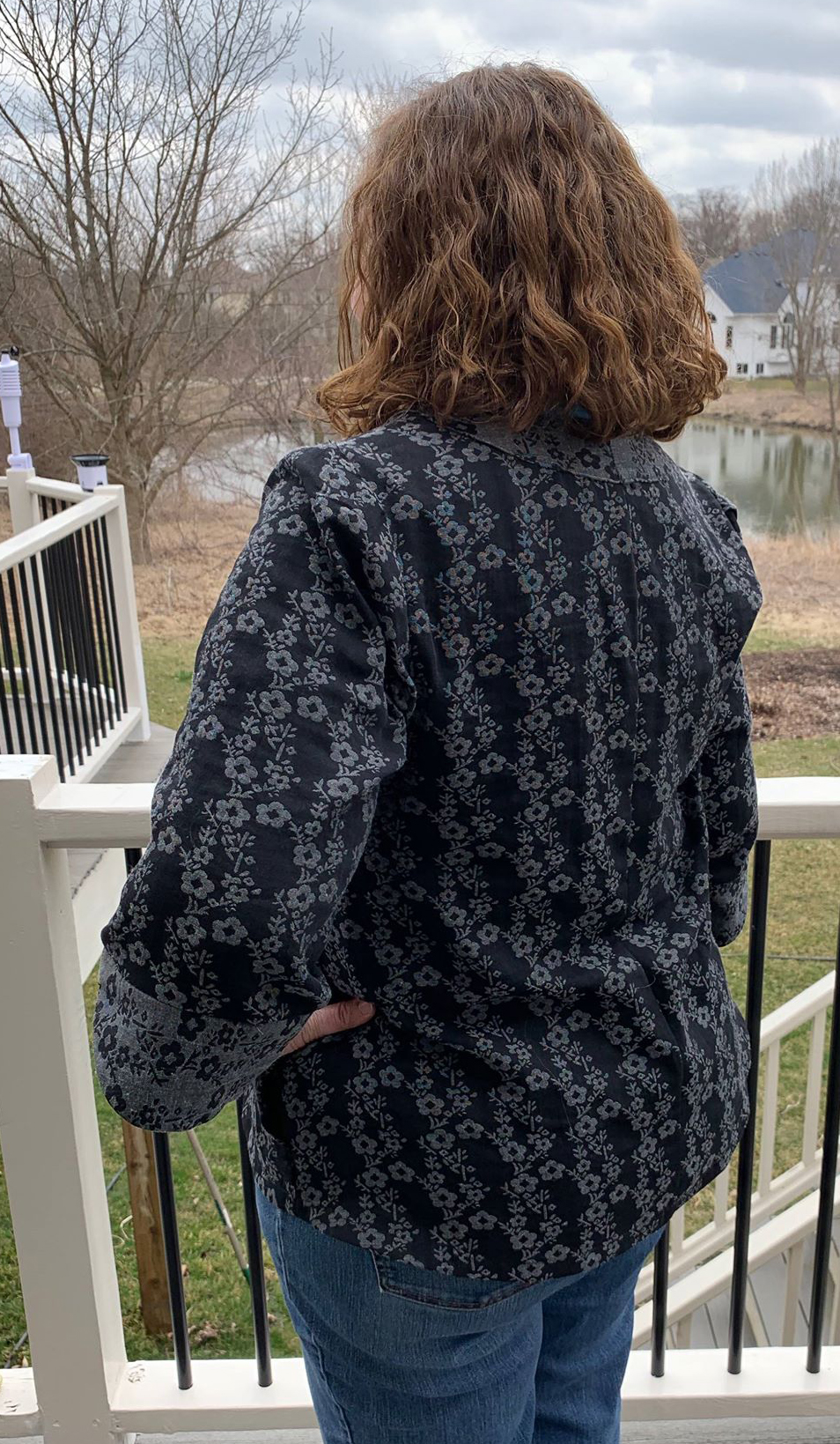 The second quarter of Stitching Zen was released April 1. If you didn't have a chance to see what Gail and I came up with, check out the Preview of Q2 in the Facebook Live Series. We really had a lot of fun creating the Zen Tunic, pattern hack and Zenbellishments. We can't wait to see what you create from the Zen Tunic Pattern...

Here's a little inspiration to get you going!

Jennifer made a classic Zen Tunic from this cool print. This is a really great example of how the tunic looks if you want to make it without any variations ...and I love the shades!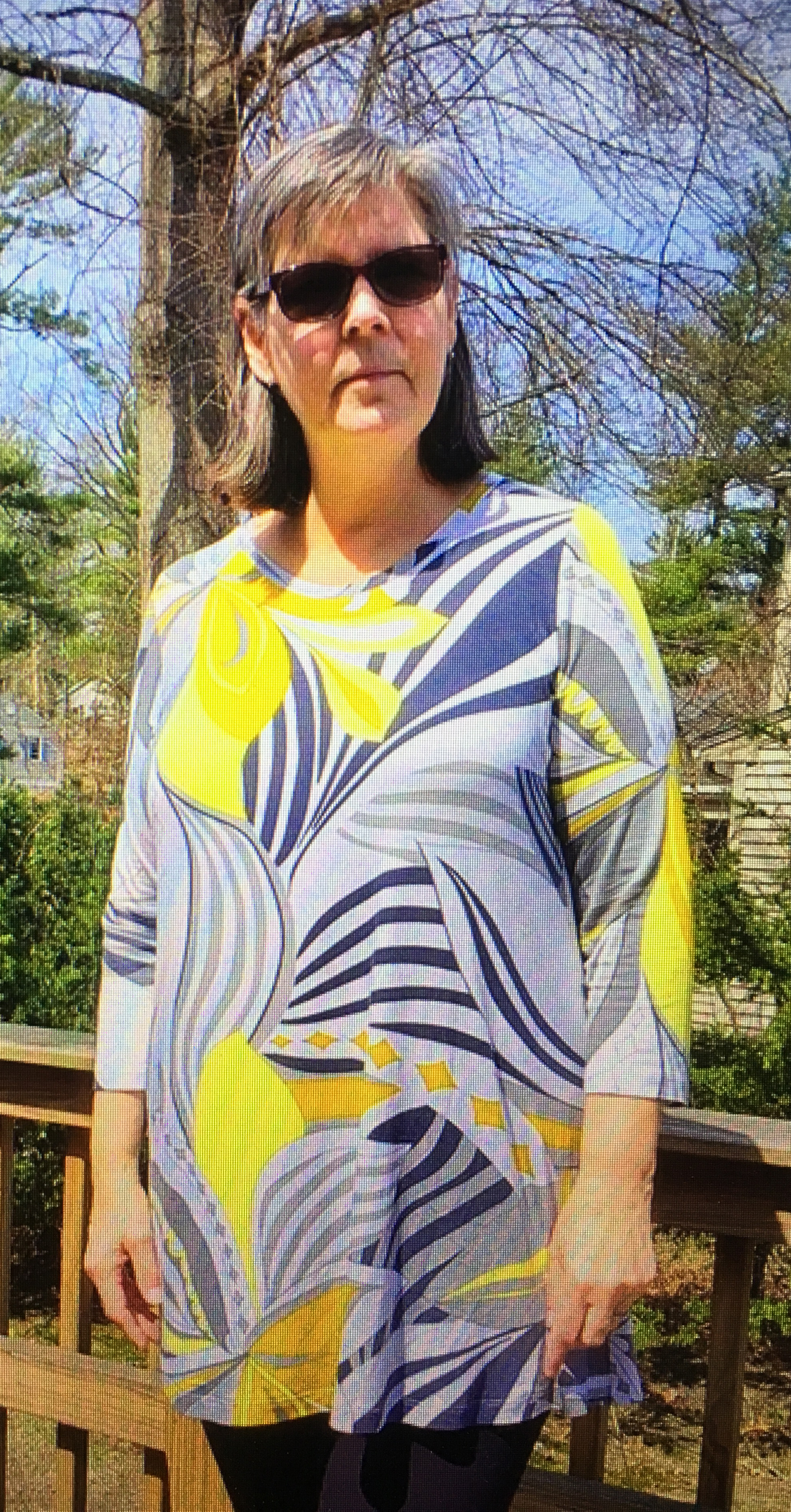 Mary made this summery short sleeved version of the Zen Tunic. Instead of turning the hem up and stitching it in place, she created a casing for a drawstring. I love it! I'm planning on living in this top this summer, most of my tunics will be sleeveless... and I've already made two with drawstring casings... so exciting!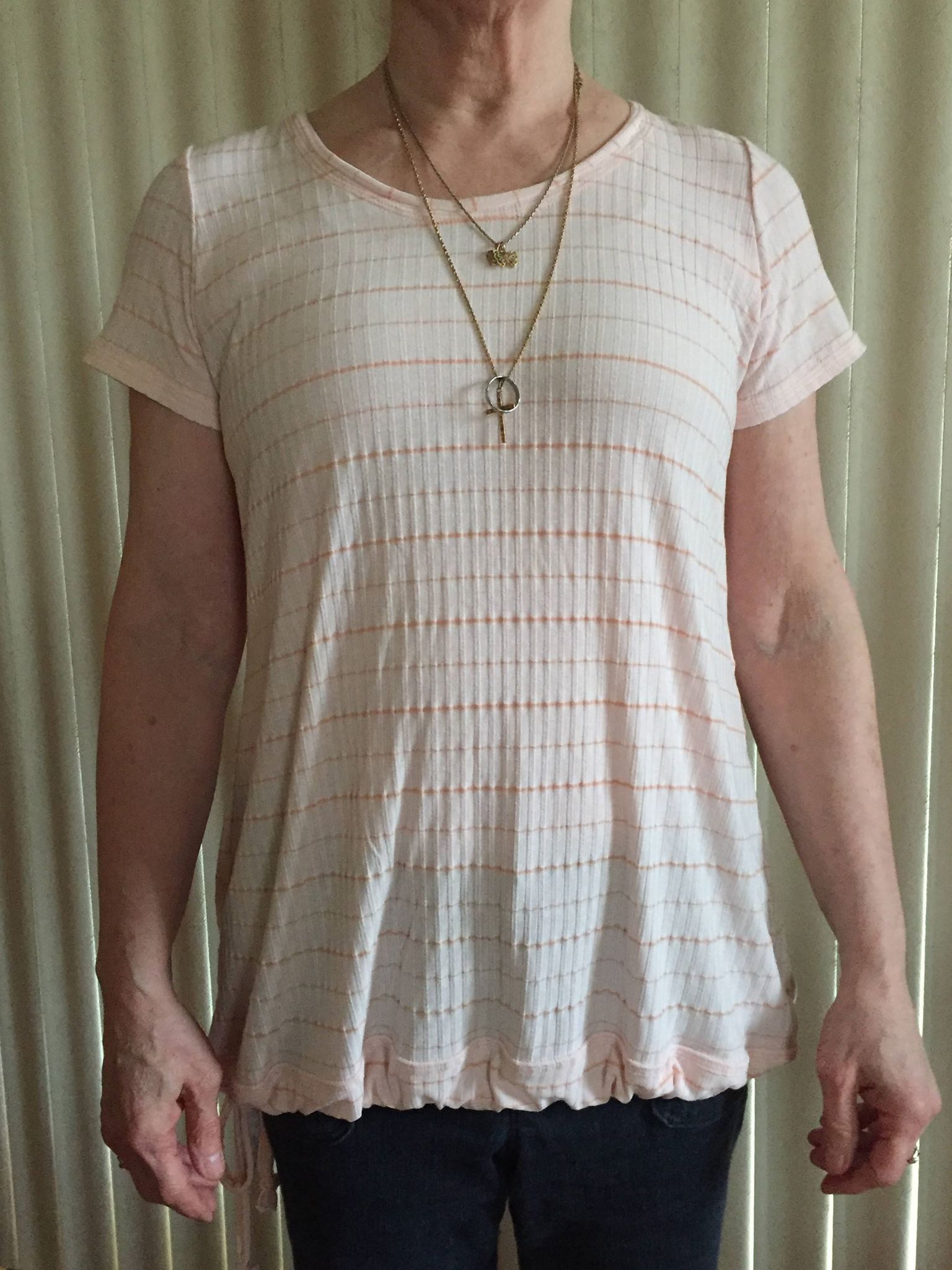 Did you know that you can post photos in the classroom? There's a little photo icon in the lower left corner under the comment box. If you click on that icon, it opens your browser so you can find the photo you want to share with us! Give it a try in the comments below!

We hope that you're enjoying Stitching Zen. Please let us know if you need help with anything, or if you have suggestions, comments or photos to share! See you next week!