Hi Everyone, I want to welcome all our new members! We are so happy that you've joined us. Please keep us posted if you need help with anything. If you're new to online classes, you may want to take a minute and watch " Read Me First" and the Course Introduction. The videos have a lot of great information that will help you set up your profile and access all that Stitching Zen has to offer!
Last week during our weekly Zen Live Video, I showed another option for the drawstring hem. Instead of trying to make a buttonhole on your knit fabric, try creating a bound buttonhole opening. In this tutorial I show how to mix a lightweight woven fabric with your knit fabric to create a neat opening to pull the drawstring through. You can watch this episode and catch up on past Zen Lives in the Facebook Live Series located right under the Bonus Projects section in the classroom.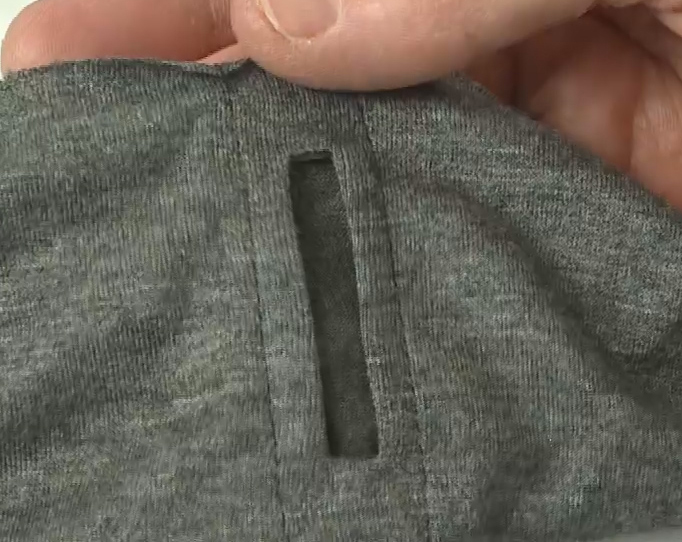 Also, in the FB discussion, Denise has shared photos of her
Zen Jacket
and her
Zen Tunic
. Her classic jacket is made from a soft denim.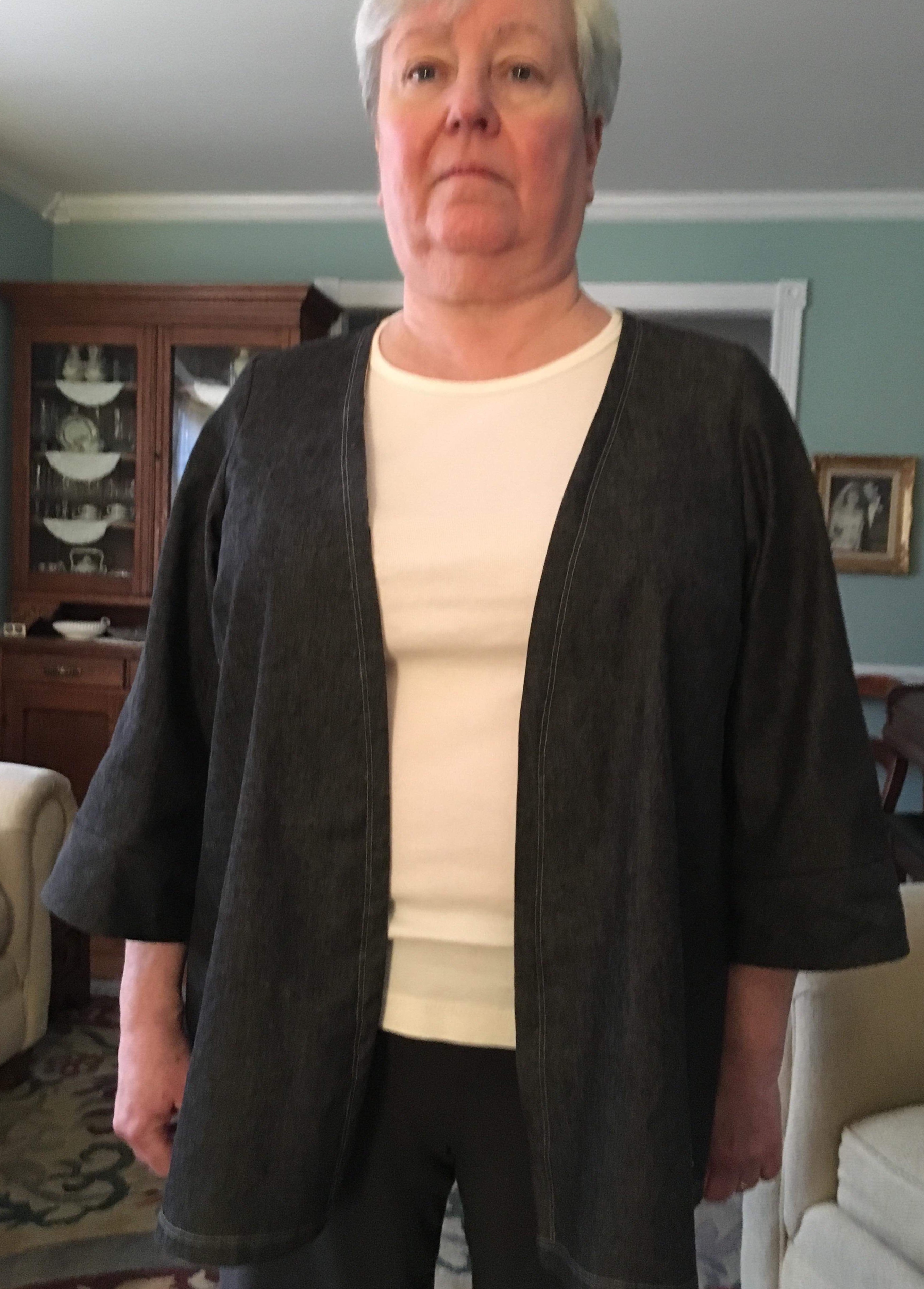 On the outside it features topstitching along the neckband and hem. Denise used a cover hem on her serger to get perfect results.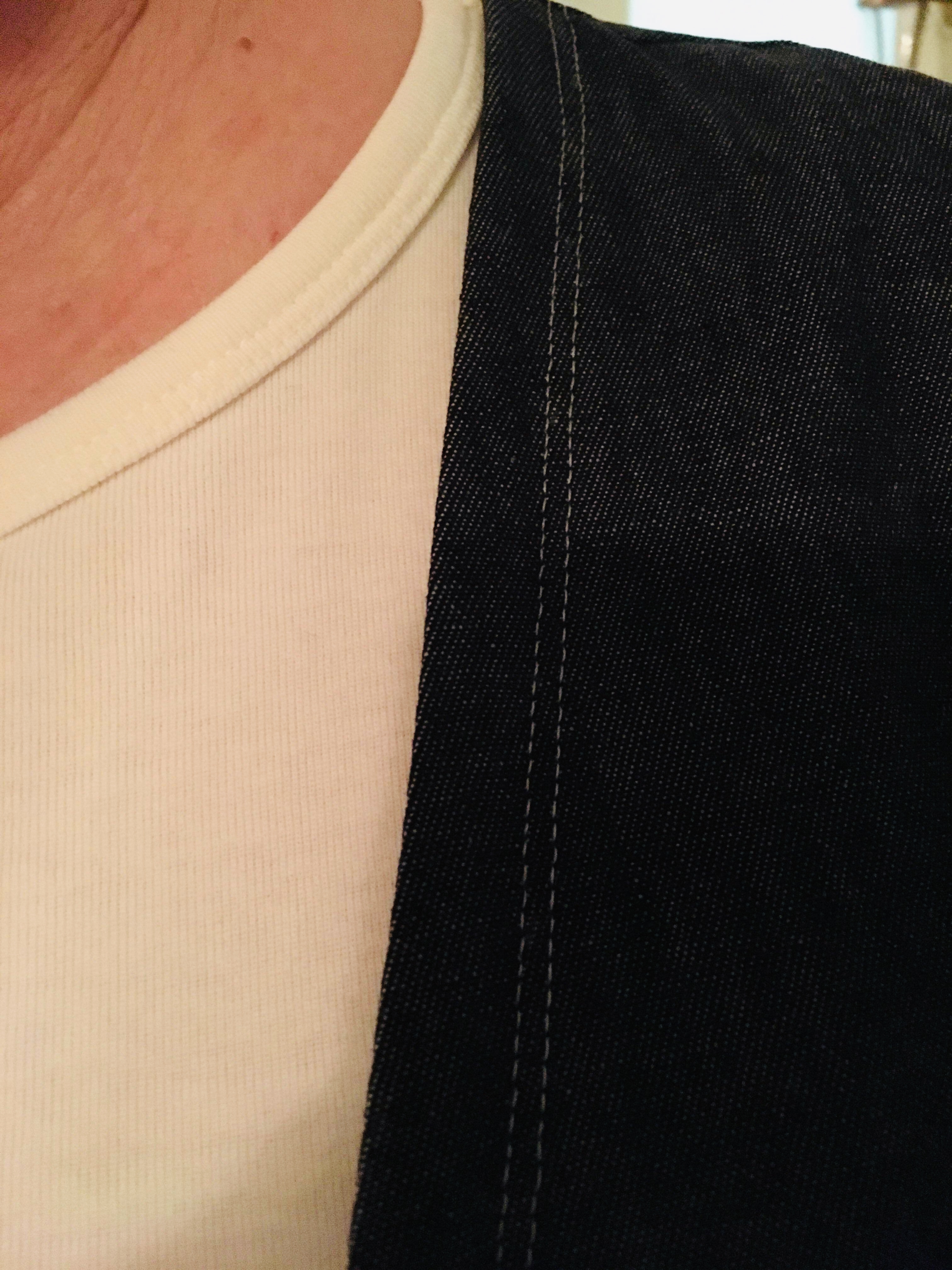 On the inside, there's a little surprise. Denise lined the sleeves with Bemberg rayon to make it easy to slip on. Beautiful!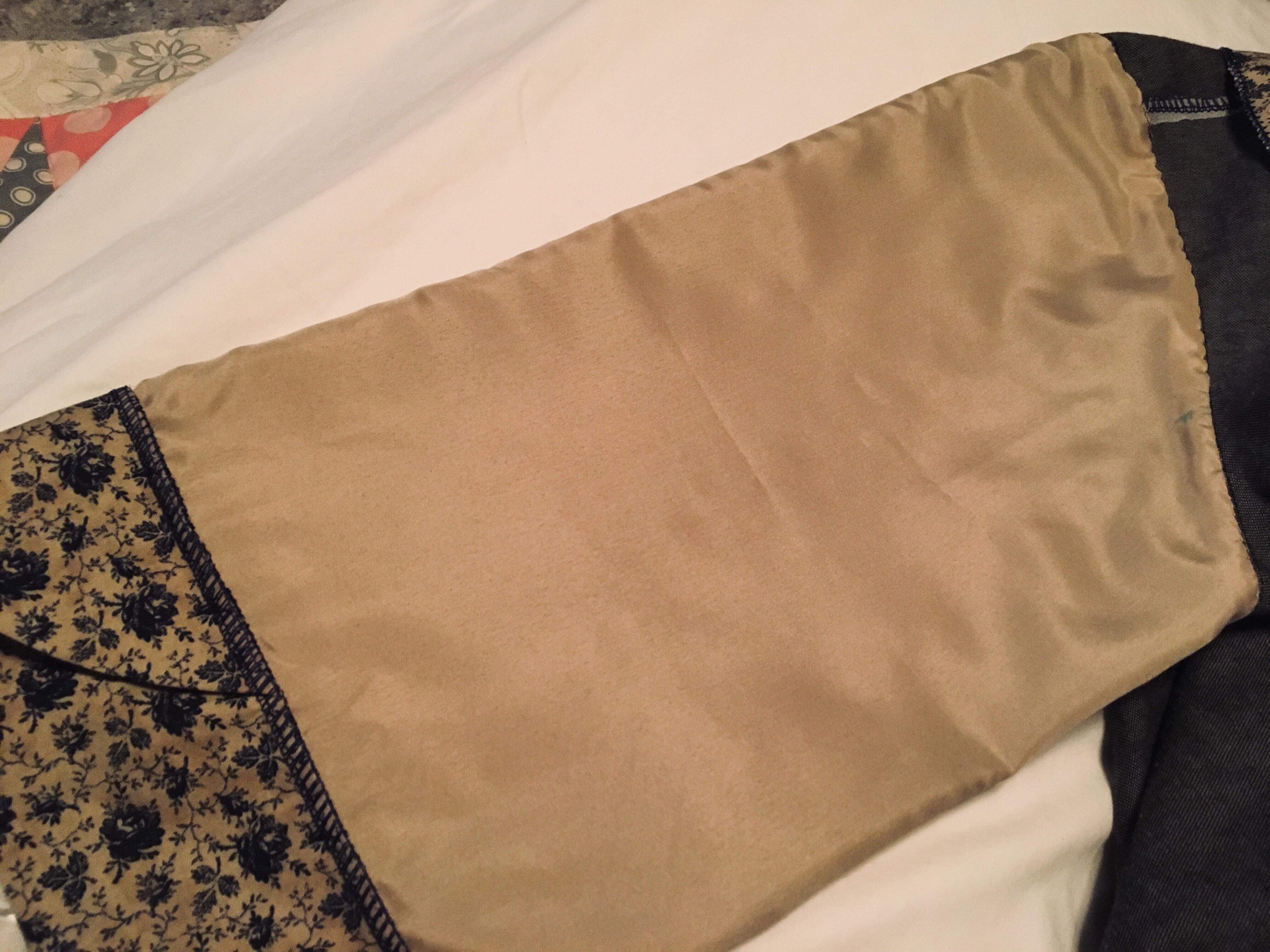 Denise also made a Zen Tunic. While cutting out the pieces she thought her knit fabric was too sheer, so she decided to line the front and back pieces. Then she sewed lace to the hem of the lining so that it peaks out to create a double hem. This is a cool variation of one of our Zen Details. If you'd like to create this look without lining your tunic, check out The Two Tier Hem Technique.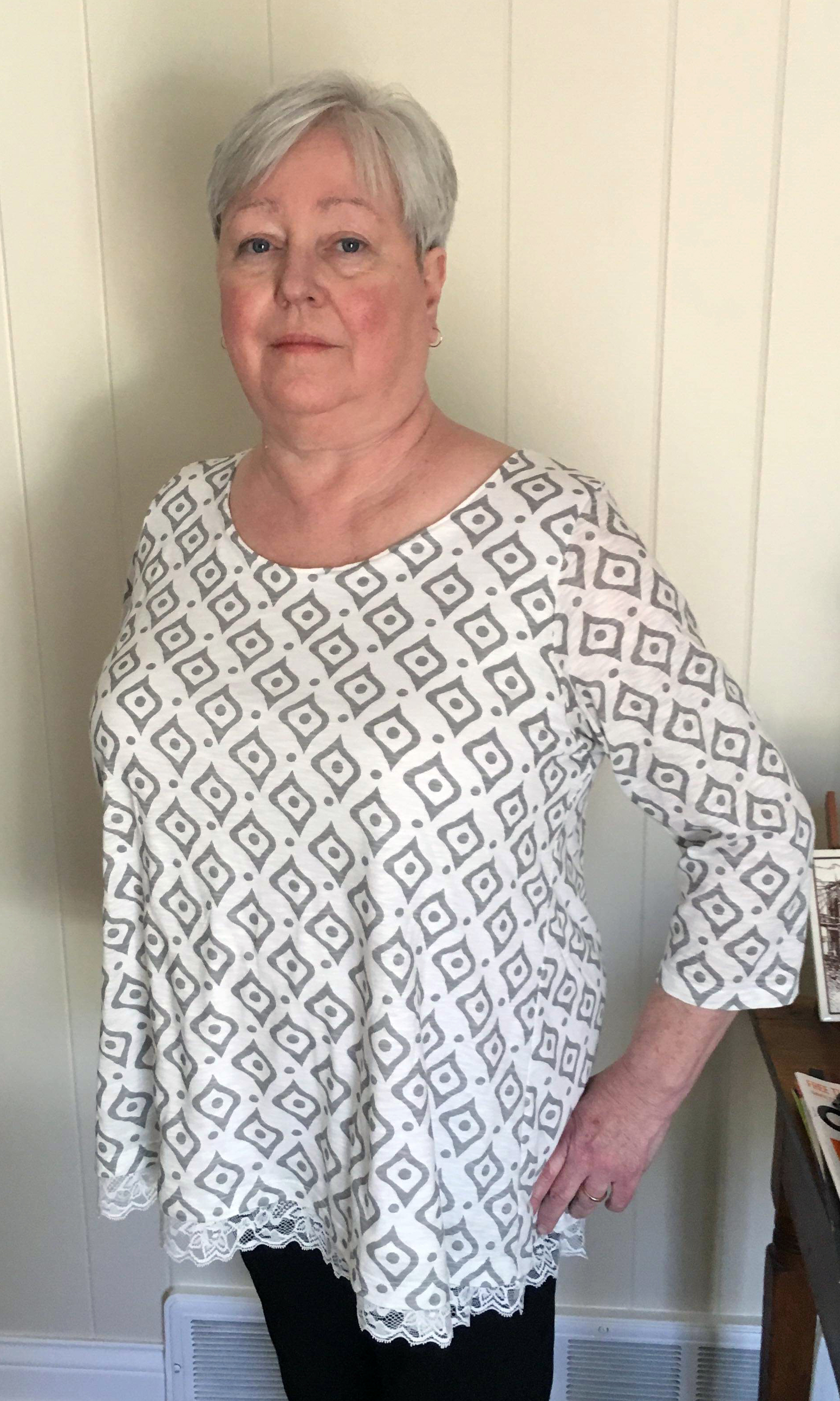 I mentioned a "Bonus Project" section earlier... Our first bonus project is The Weekender Bag. The inspiration for this project came from a trip Gail and I made to our local Ocean State Job Lot store. We found Kantha Cloth Quilts. These beautiful quilts are two layers of fabric hand stitched together so they are reversible. Usually the fabrics are pieced together from mismatched prints and colors.

I picked out this Kantha Quilt... the muted colors are in my comfort zone :)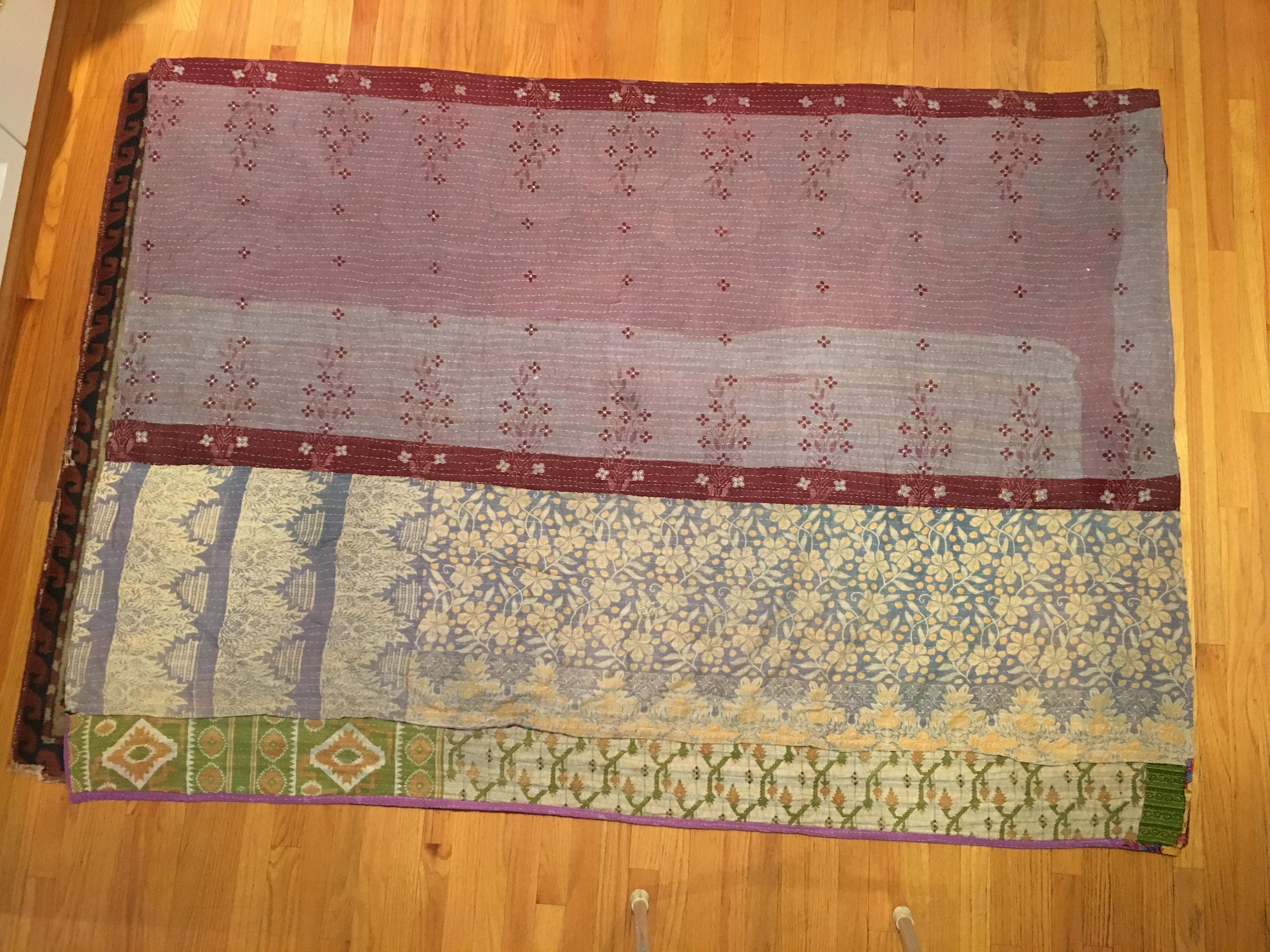 Gail chose a brightly colored Kantha Quilt.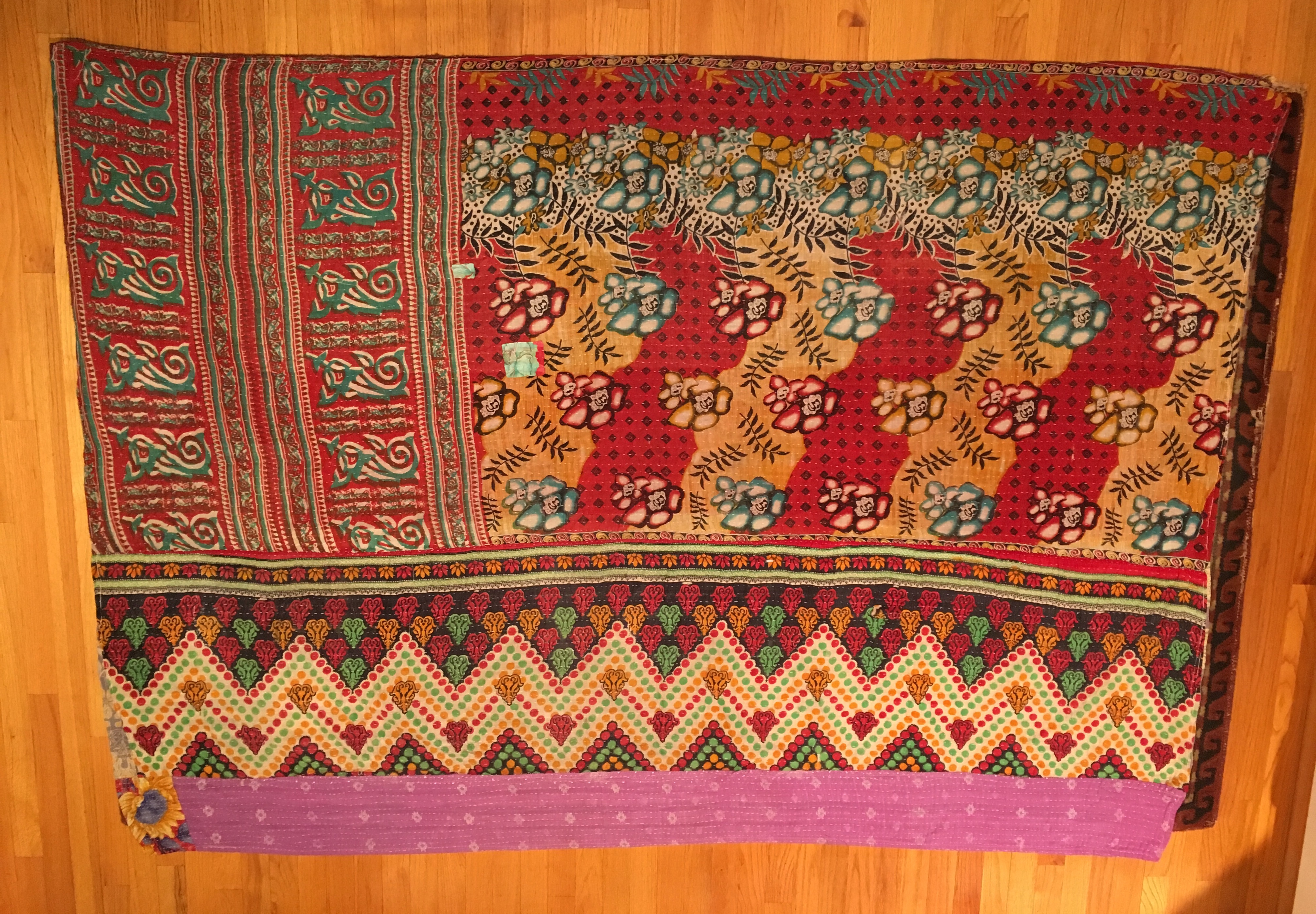 We were so excited about our new treasures... and the creative ideas started flying in the car on the way home!
Gail decided to make a Zen Jacket. Because this fabric does not drape softly, she removed some ease at the hem to make the jacket hang nicely and look a little more structured.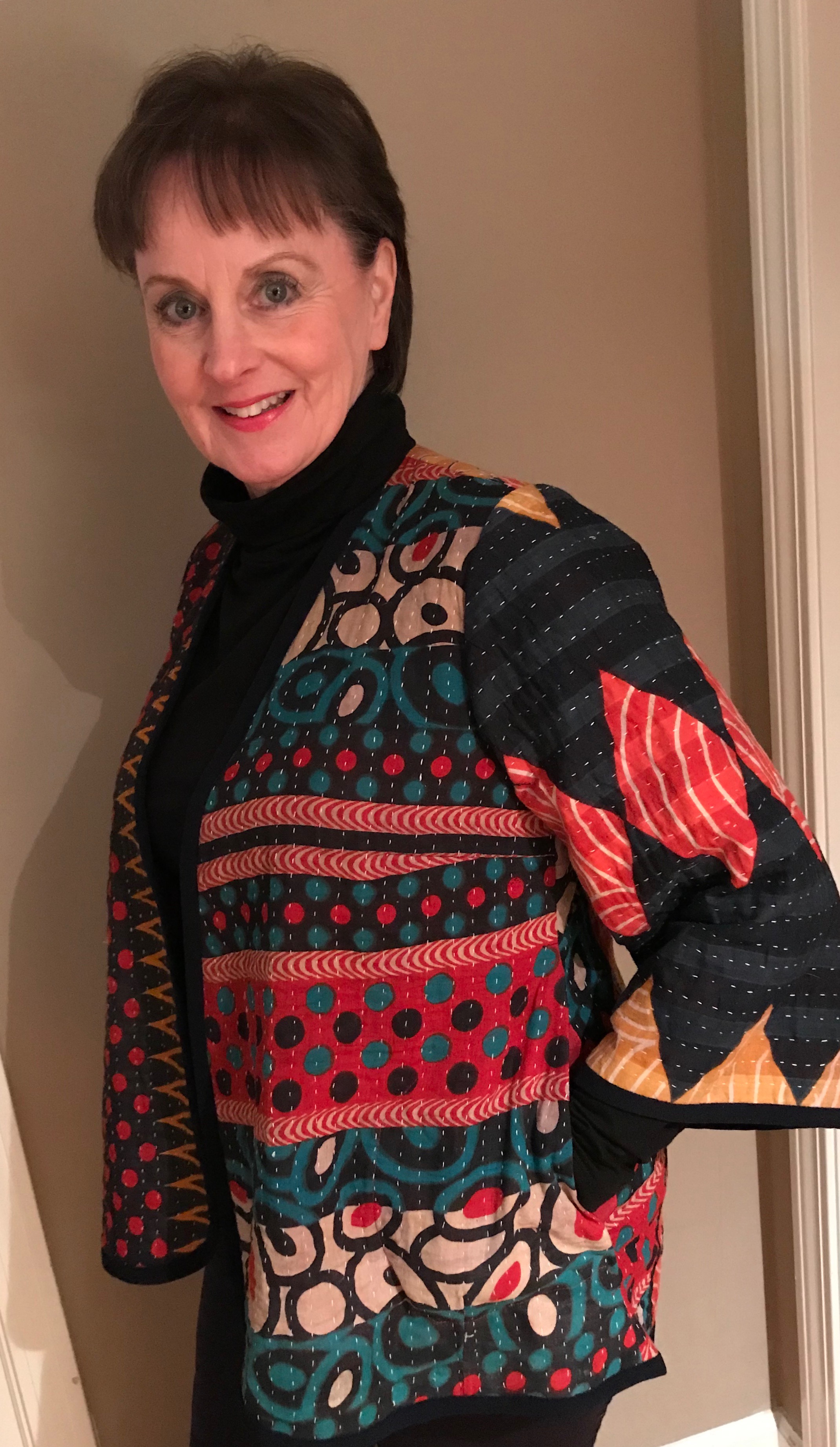 There were so many choices when it came to cutting out the pieces. Gail spent a lot of time playing with positioning pattern pieces on the quilt to take advantage of the different colors and prints. After cutting out all the pieces and basting them together to see the overall look, one of the sleeves needed to be replaced because it didn't work. I think the final Zen Jacket is a true work of art.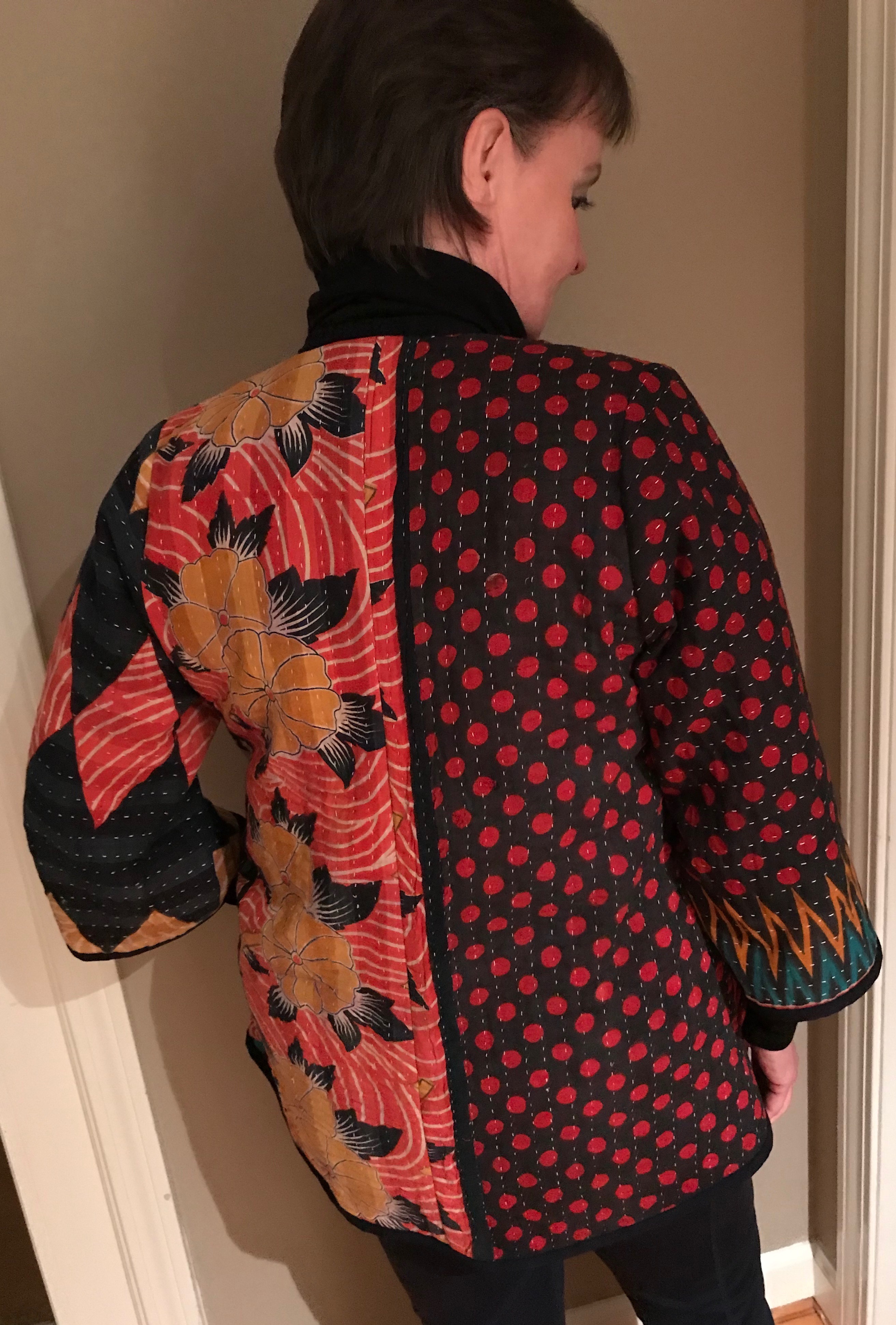 I'm a plain Jane. Even though my Kantha Quilt was made from soft, muted colors, I couldn't envision myself wearing a jacket made from it. So, the Weekender Bag was born... While Gail was busy making her gorgeous Kantha Cloth Zen Jacket, I was working on this bag. I had so much fun making this bag, I decided to draft the pattern pieces and create instructions to share with you.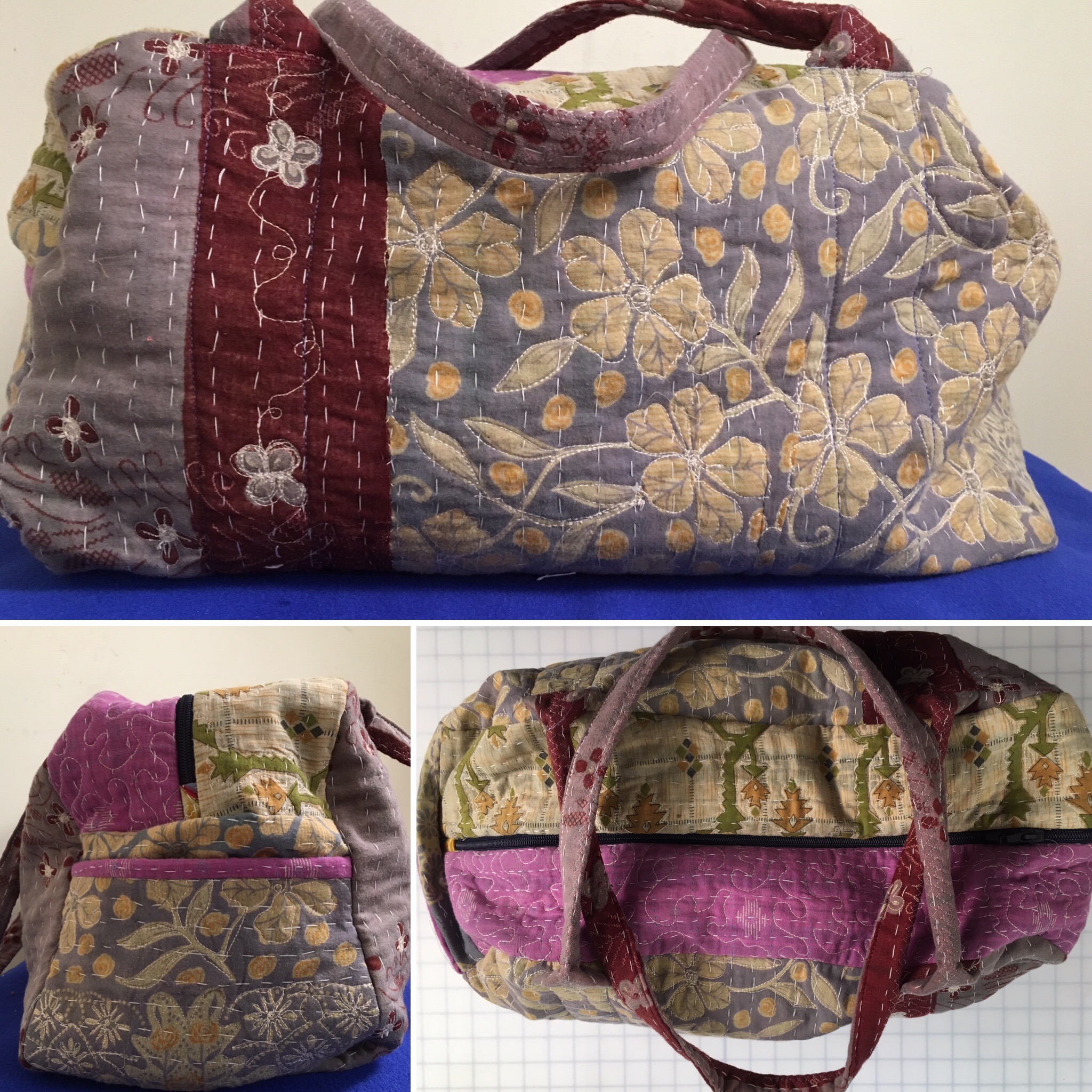 You can find the pattern and step-by-step instructions for The Weekender Bag in the Bonus Project Section. This bag is lined. Because the Kantha Cloth was a little too thin on it's own, I back it with cotton batting. If you look closely you can see that I free-motion quilted along the edges of the floral motifs. This step is not outlined in the instructions. So, if you'd like to quilt your fabric pieces, back them with batting and quilt them before you start construction. The Weekender Bag is the perfect size to take everything you need on your next adventure. I'm excited to see what kinds of fabrics you use to make yours!