Greetings Zen-tastic Members!
Last Friday, Jen and I did a deep dive into knit fabrics in our Facebook Livestream. We looked at a variety of fabrics, weights and different fiber contents. There are so many beautiful knit fabrics available now and they're easier to sew than you might expect. And for comfort, travel athleisure and everyday wear, what's more comfortable than knits?! We had a lot of great questions from members but if you didn't catch the video live, you can click here to view it.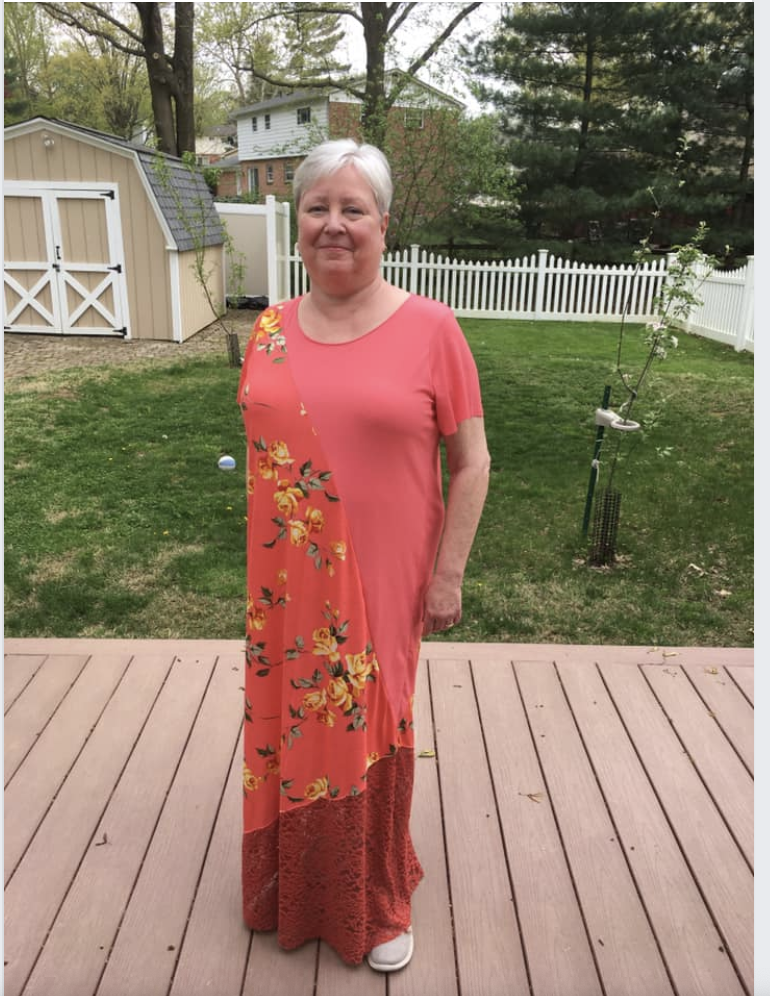 Denise McFarland's lovely Zen Tunic Maxi dress is the inspiration for my post today. Denise mentioned that she went outside of her comfort zone in her choice of colors-and what a great detour it was! The varying shades of coral are so complimentary to Denise's complexion and hair. And nice going, Denise. You chose Pantone's 2019 Color of the Year-Living Coral-well done!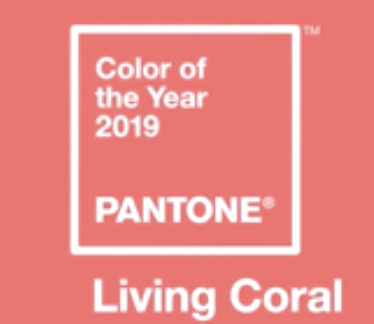 This got me thinking about the power of color in our lives. Not only in clothing, but our homes, cars and just about everything we surround ourselves in daily. There are numerous studies on the effect of room colors. Most medical offices are painted in soft, calming pastels for a reason. Who needs to be hyper right before our blood pressure is checked??? Many of the formerly strict guidelines on colors (no white prior to Memorial Day or after Labor Day) have been thrown out the window, but the colors we wear and live with communicate a lot about us. I love rich saturated room colors in my home. My dining room is red and I love it. It's probably because we live in the northeast which is cold most of the year, so the color warms up the room (psychologically anyway). This pic was taken right before my family arrived for Thanksgiving dinner last November.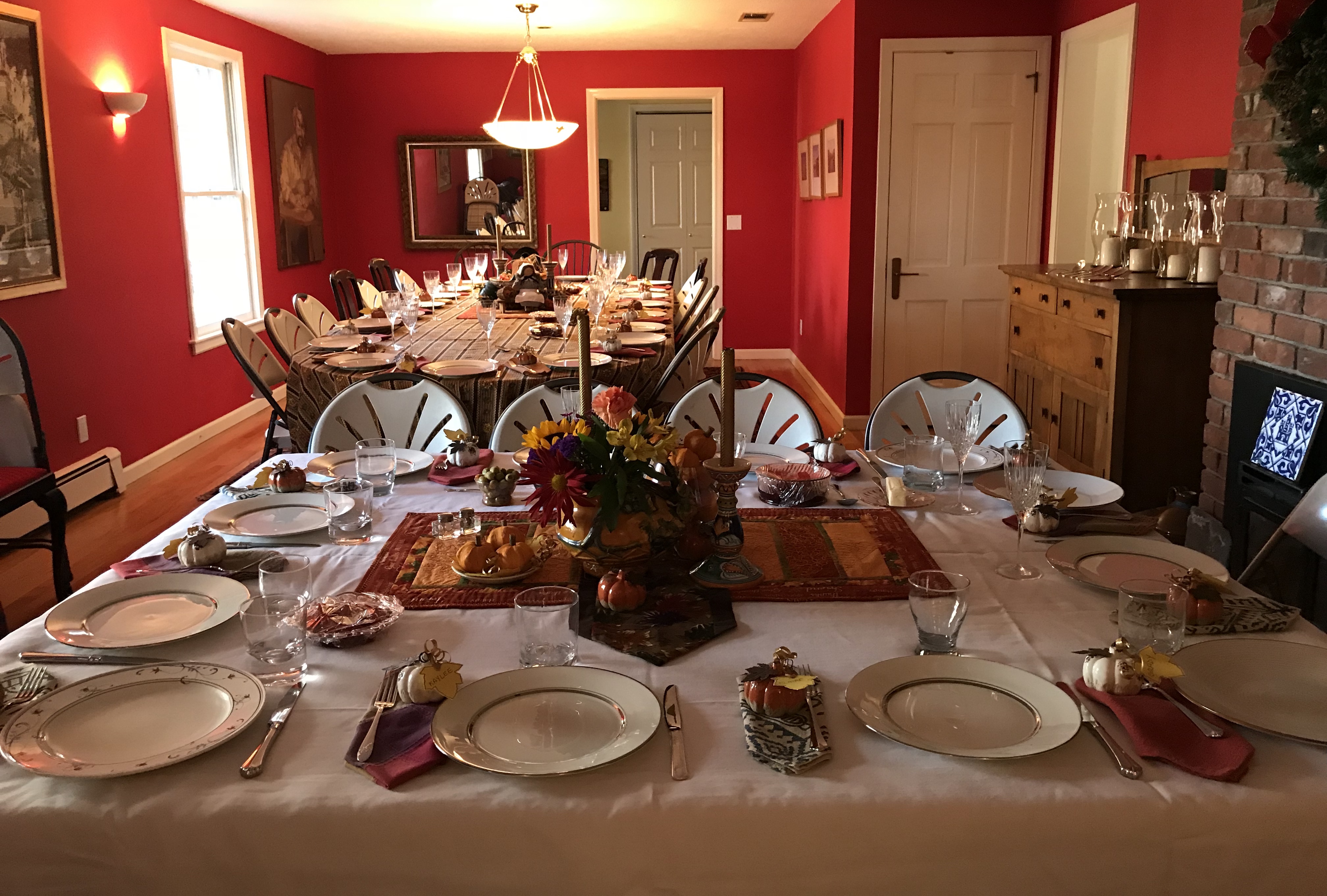 We tend to wear colors not that are complimentary to us, but also what we're comfortable wearing. It's fun to experiment and because we're sewists. If a color or print isn't pleasing to us, (as long as you haven't spent a fortune on the fabric), no big deal. We always learn something from each project. For years I stayed away from prints but one day saw a print fabric that I loved and bought it. So glad I did. It took a while to get visually comfortable in it, but it moved me to be (slightly) bolder in my fabric selections. I'm venturing into new territory with my Zen Tunic Maxi color block. Am orienting stripes in different directions and will post pics as soon as it's finished. So far, so good. One of the many things I love about our Zen members is that it gives us a chance to bounce ideas and opinions around. And it bolsters our courage to try new techniques, fabrics, colors and styles. When I post my color blocked maxi would love to hear your thoughts so be sure to chime in.
I am on my way to State College, PA tomorrow morning (Friday) so Jen will be solo on Facebook Live at 3pm EDT.
Have a delightful Zen weekend and keep on sewing!!!

xo,
Gail