Zen Greetings Everyone!
In our latest Facebook Live Stream (6/7), Jen and I talked about our exciting upcoming (7/13 & 7/14) Summer Zen event. The location is the Hampton Inn 11 Texas Station Court Timonium, MD.21093 As you know, it's free to all Zen members. We'll make summer versions of the Zen Jacket. In case you missed the pic of our "planning meeting" here it is. There's nothing like a Cosmo to help the process along!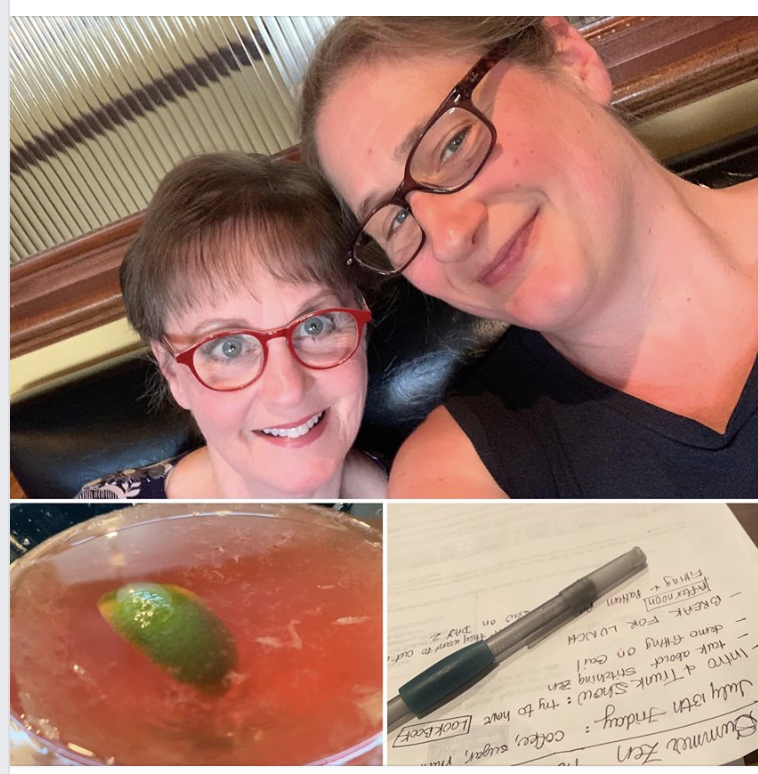 I love my latest Zen Jacket. I selected a soft rayon fabric and can't wait to make a few more. It's perfect with every outfit and I even plan to use it for loungewear.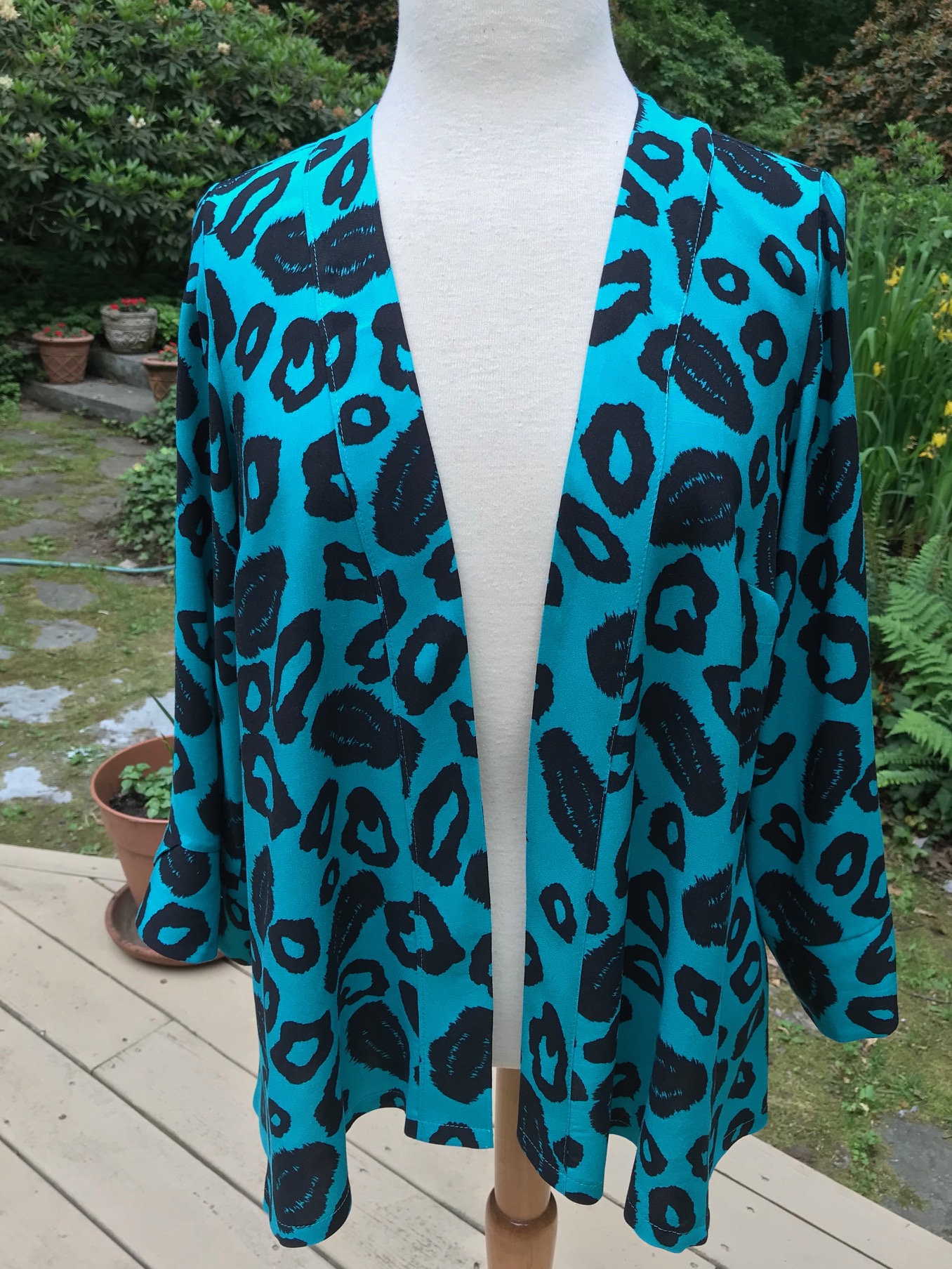 And speaking of beautiful Zen Jackets, Caryl Wainscott posted this photo of her lovely mother-in-law in her own Zen Jacket. Here's what she said: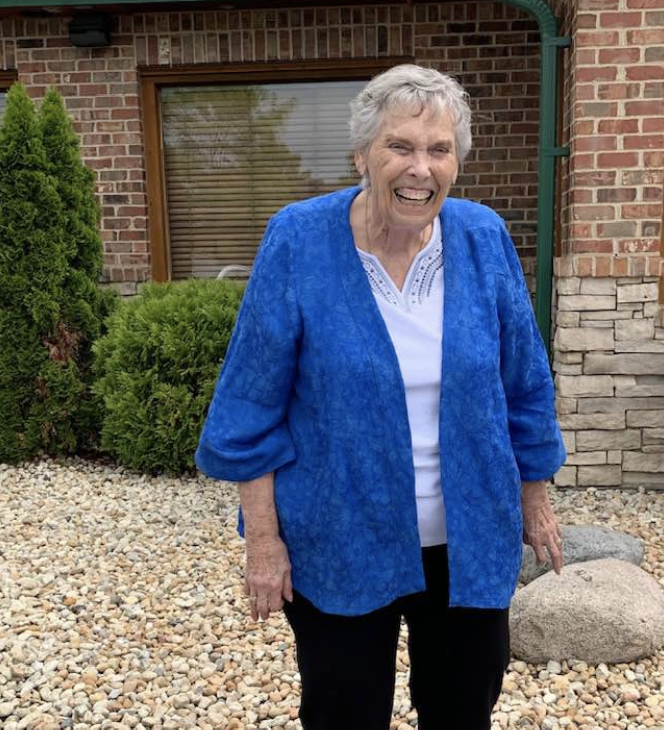 "This is my dear mother-in-law, Kay. We went out to lunch today and she wore the Zen Jacket I made her. She loves it and wants another one soon. I also made the pants she's wearing!" Thanks for sharing that, Caryl. (photo)
Jennifer Carvalho made a fantastic version of our Tunic hack. She oriented the stripes in different directions. The fit and construction look perfect! (photo) "I finally finished my version of the striped zen dress. I had seen a dress in a catalog which was similar to the proposed maxi, but was mid calf in length and had slightly different panels. The back of the dress has a panel from under the arm to mid hem, so it's very asymmetrical.
It was pretty easy to construct... just got a little hairy at the 'Y' join in front."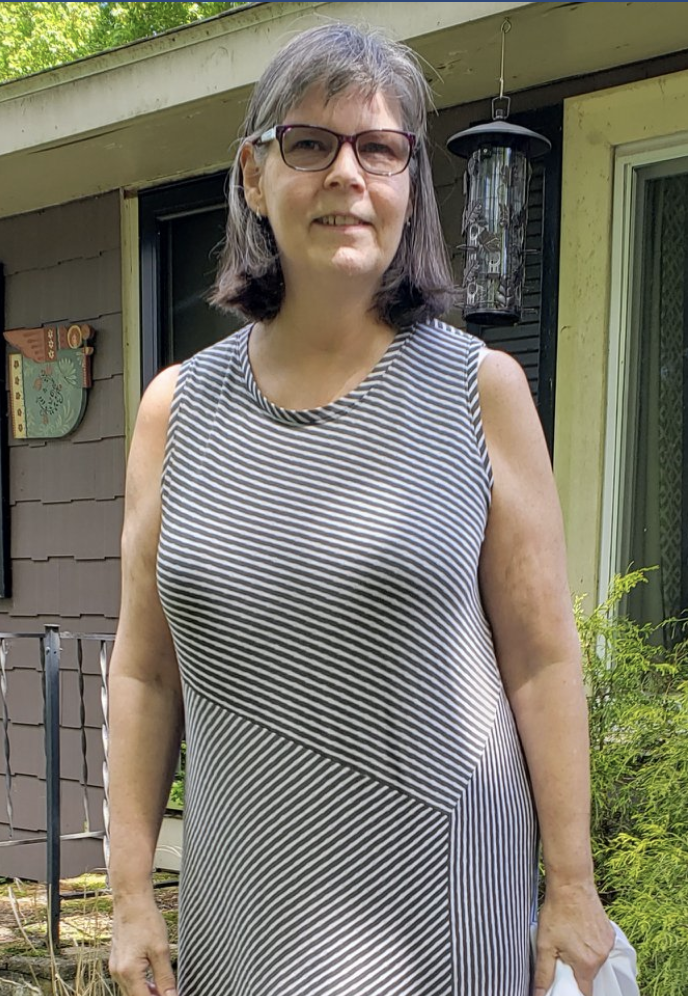 Peege Brenton is working on her own hack of the Zen Tunic-love that keyhole neckline. (photo) Our group is experimenting with their own ideas and designs and it's rewarding to see and be part of the creative process. And one more with stripes and a bold print.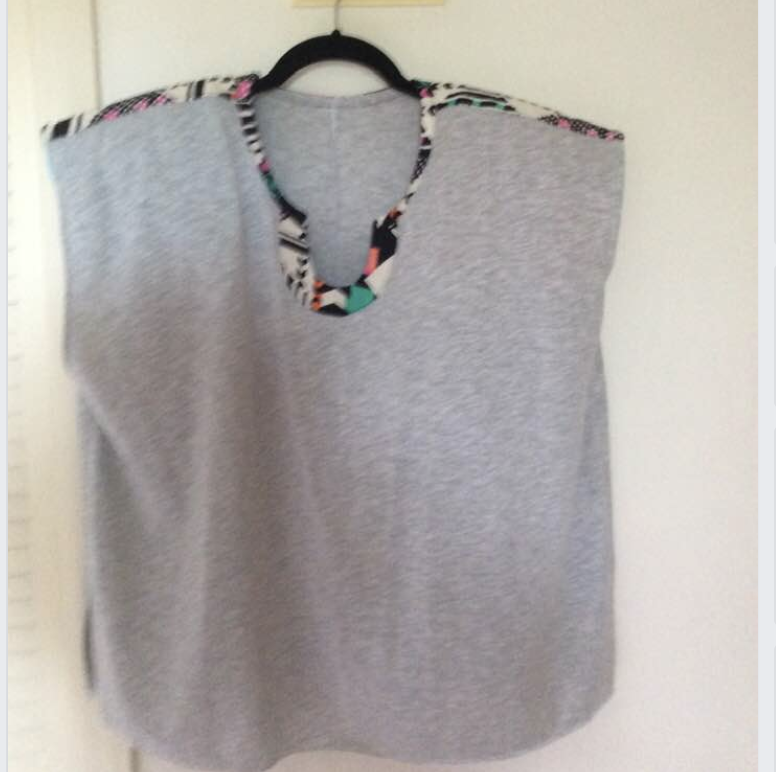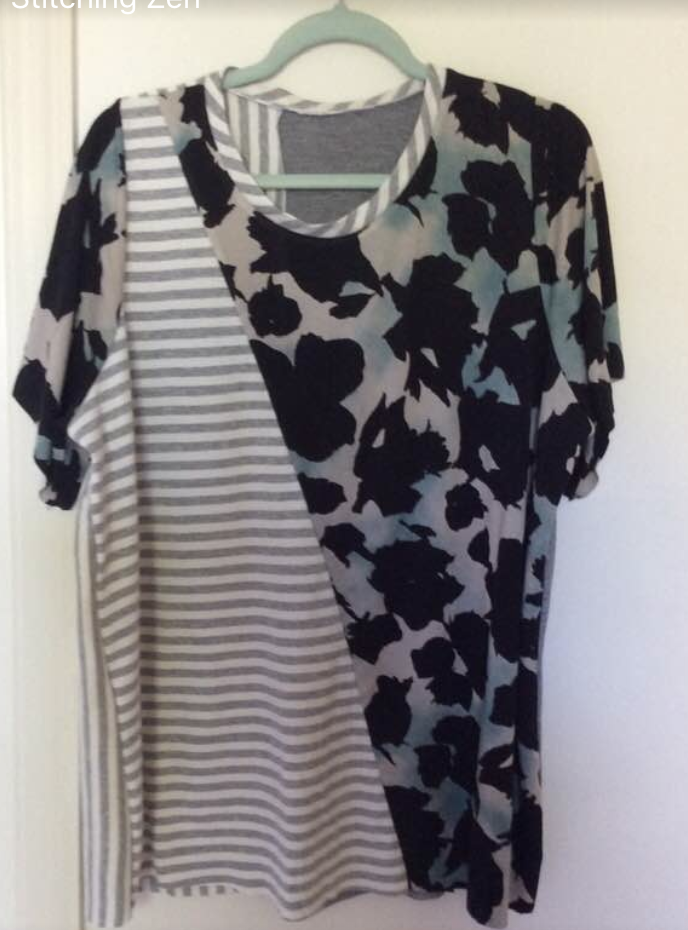 Speaking of creating, we're putting the finishing touches on the third quarter videos and content. It will be ready to launch July 1st. Hard to believe that summer is flying by.
Keep those photos coming-even if they aren't Zen patterns. It's great seeing all of your makes and if you need help with anything, let us know. In the meantime, stay Zen and be creative! Here's photo gallery of our wonderful members creations.
Jennifer Carvahlo's Makes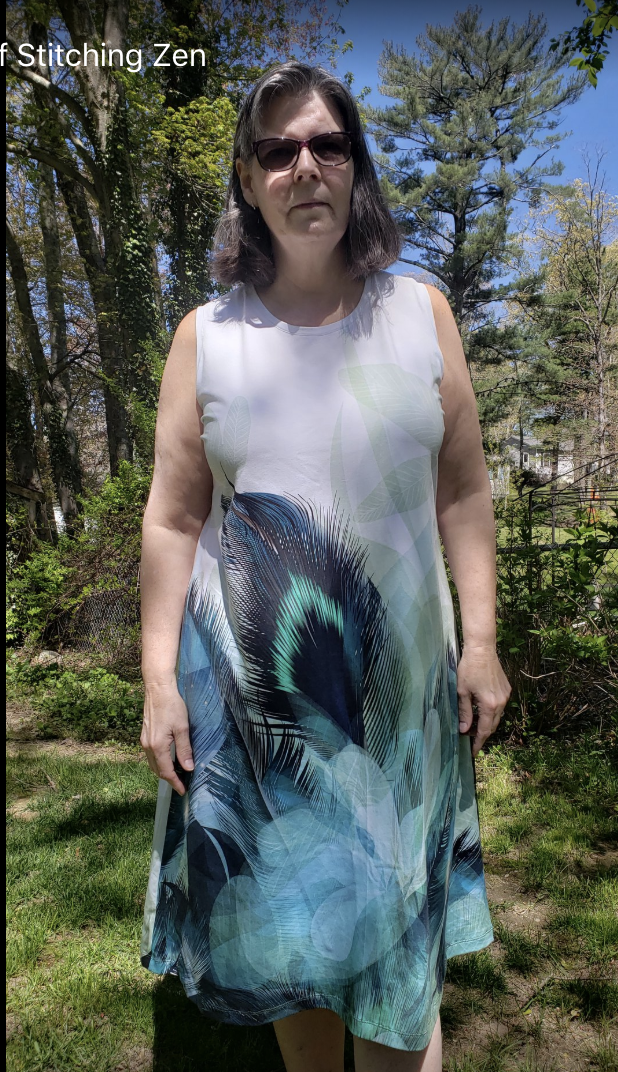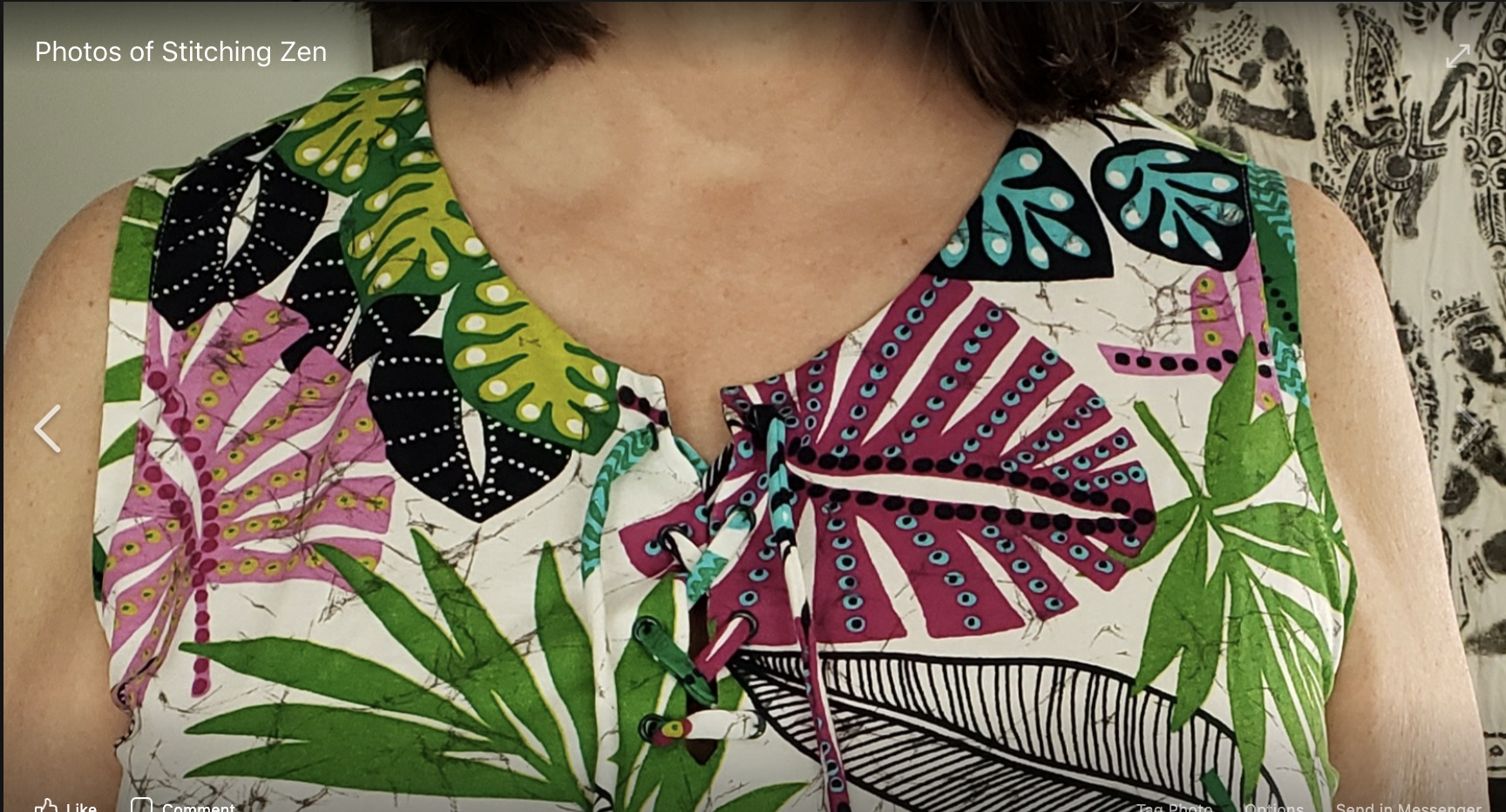 Mary Smith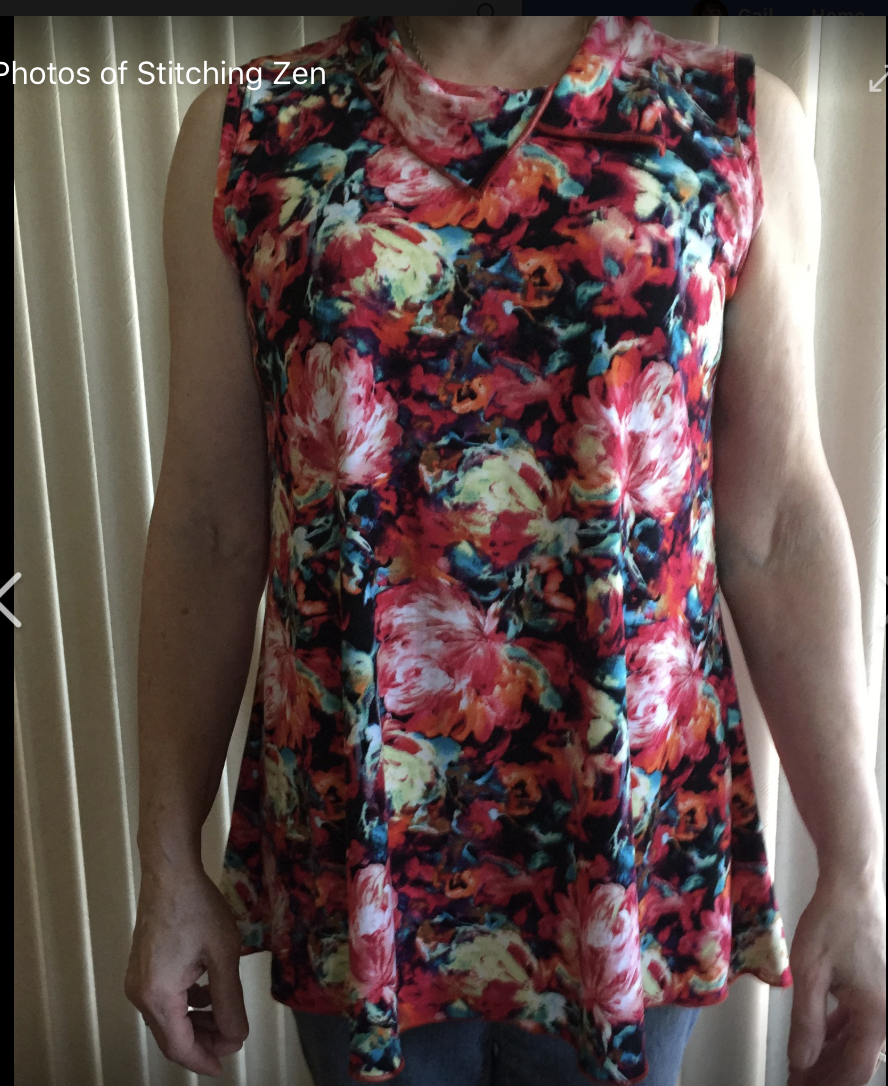 Caryl went incognito in this pic (but we know who you are!)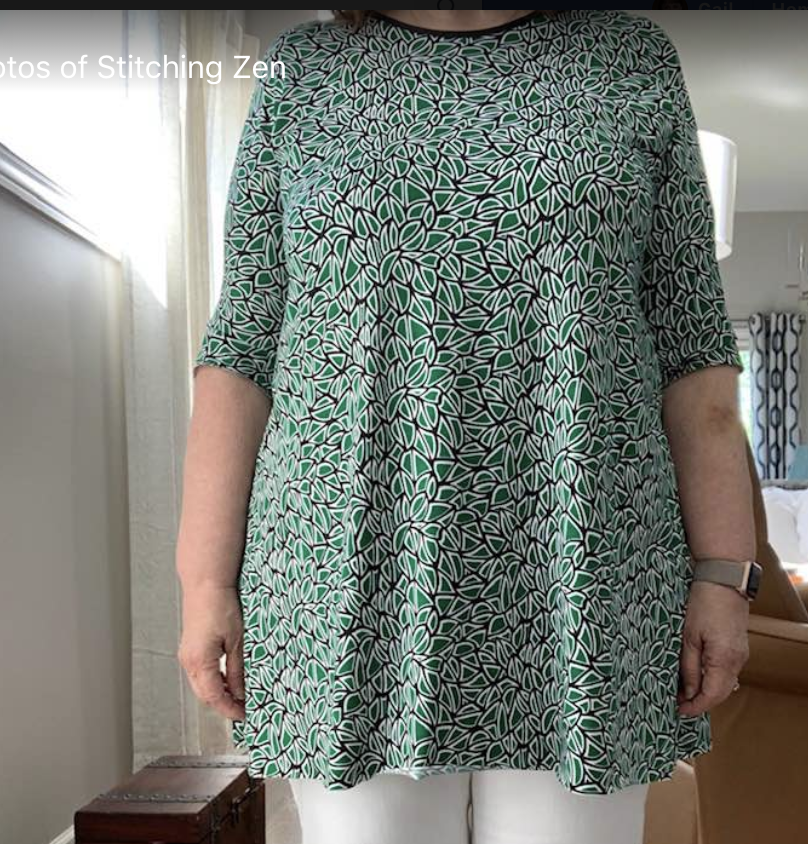 Here's Terry Blain's Tunic. Love the asymmetrical hem.